The Best Wedding Venue in Bali
The Best Wedding Venue in Bali 2023
Located at the south of Bali Island, Pandawa Cliff Estate offer you the magnificent view overlooking the Indian Ocean.
Divided into 3 Villas with total 21 bedrooms Pandawa Cliff Estate can accommodate 42 adult stay guest plus numerous extra beds for children.
When it comes to wedding or celebration event, the villas wide open garden link through so you can rent 2 or more villas for ceremony venue, cocktails and dinner. Their entire estate can accommodate up to 400 hundred guests.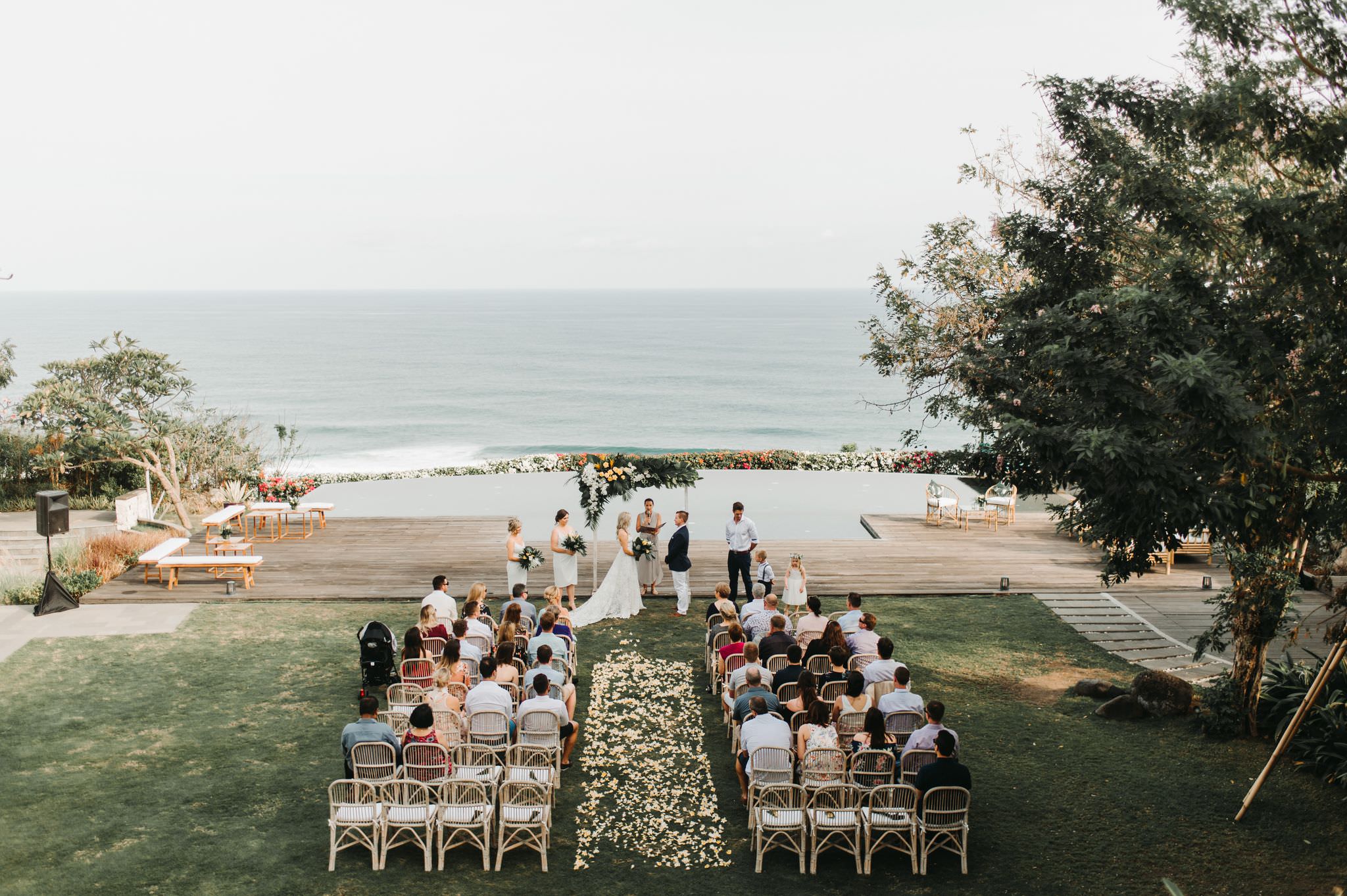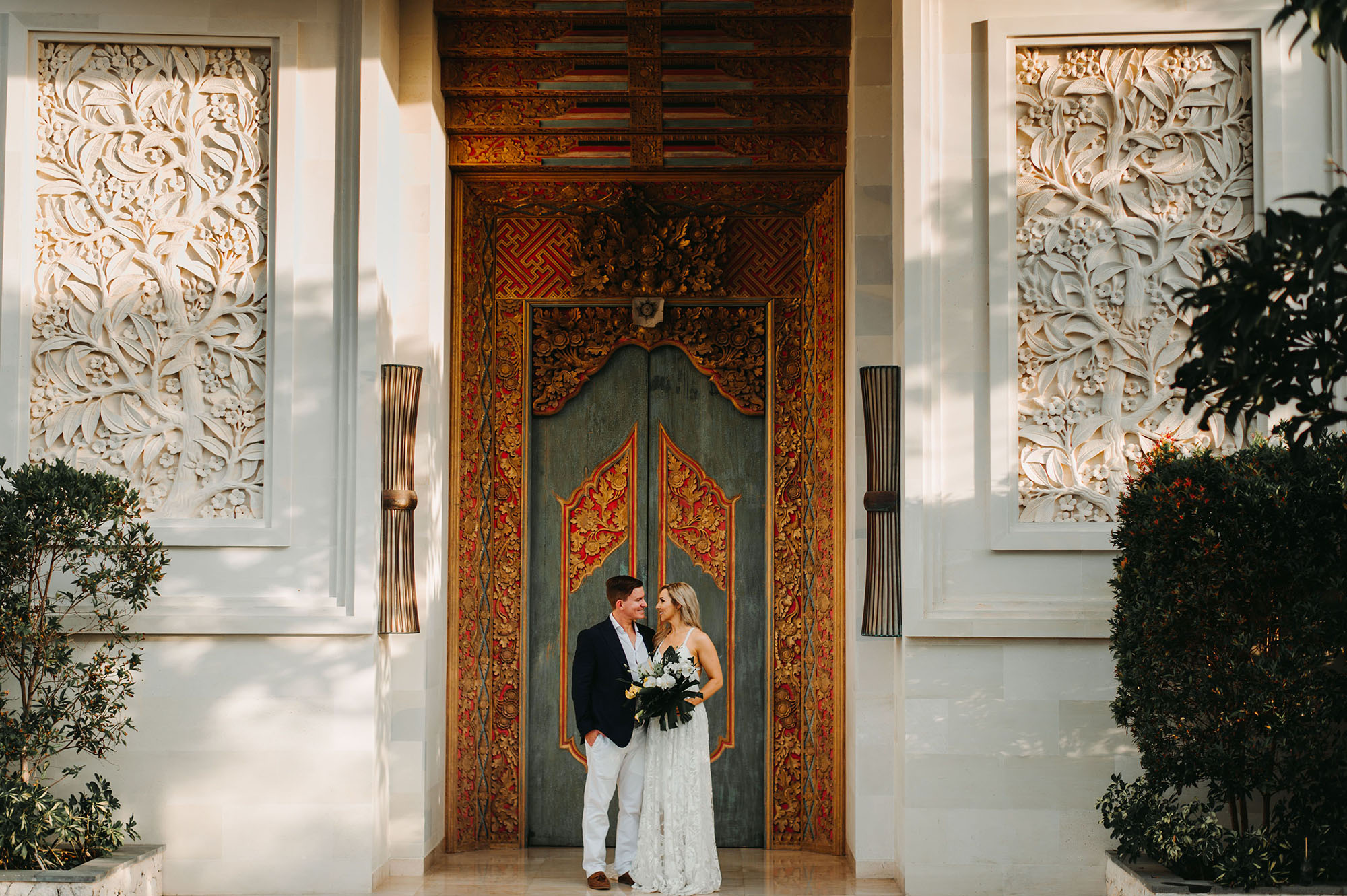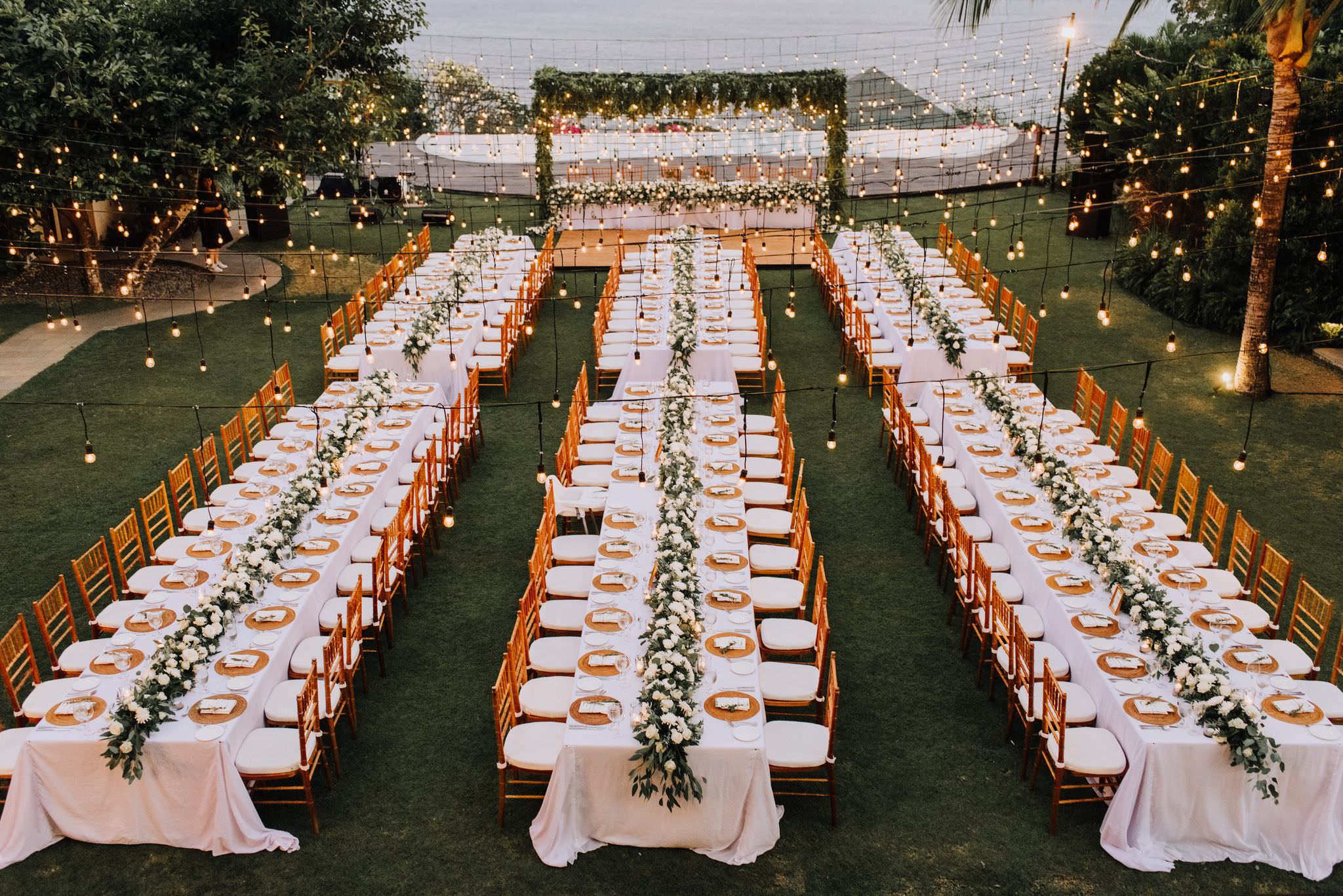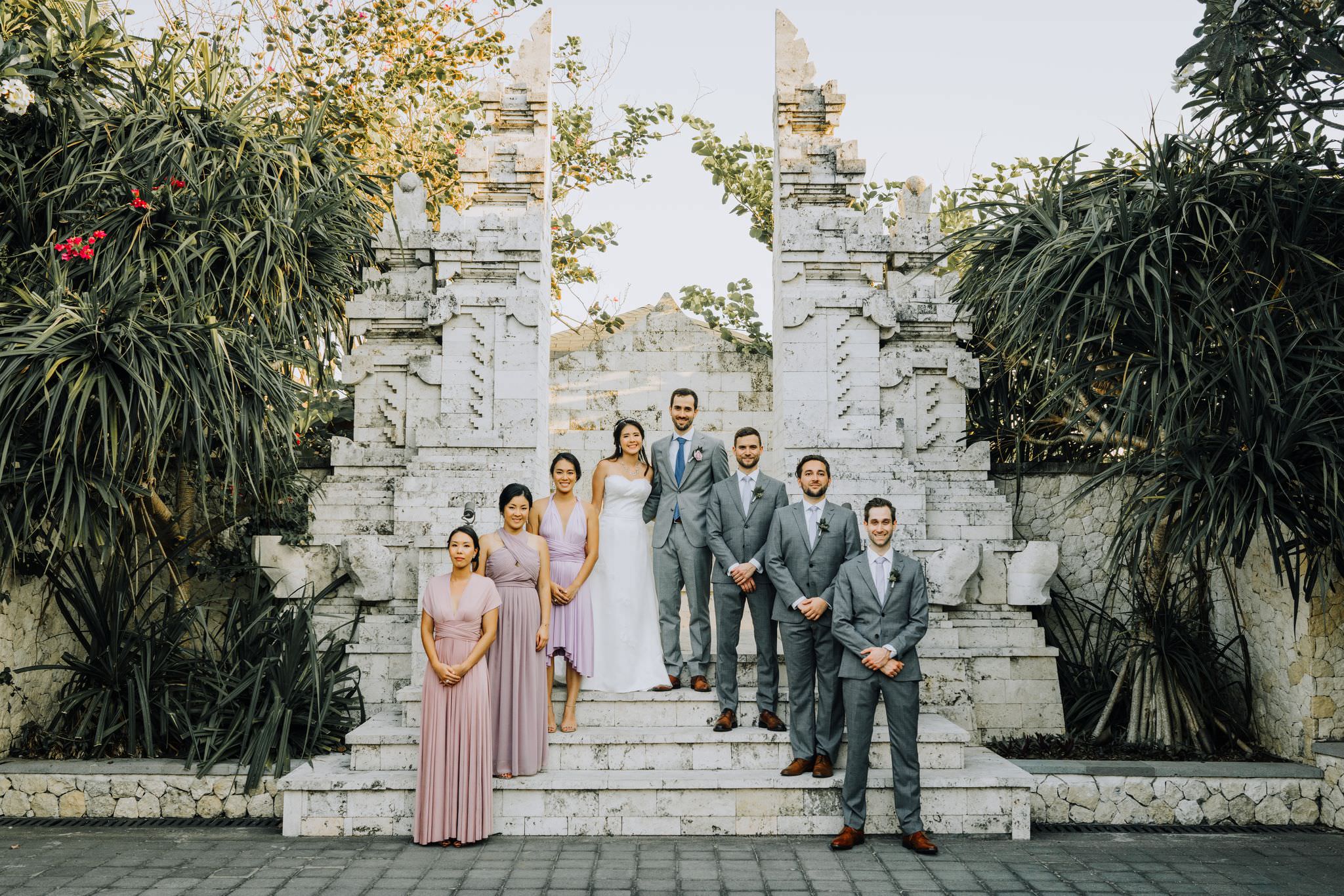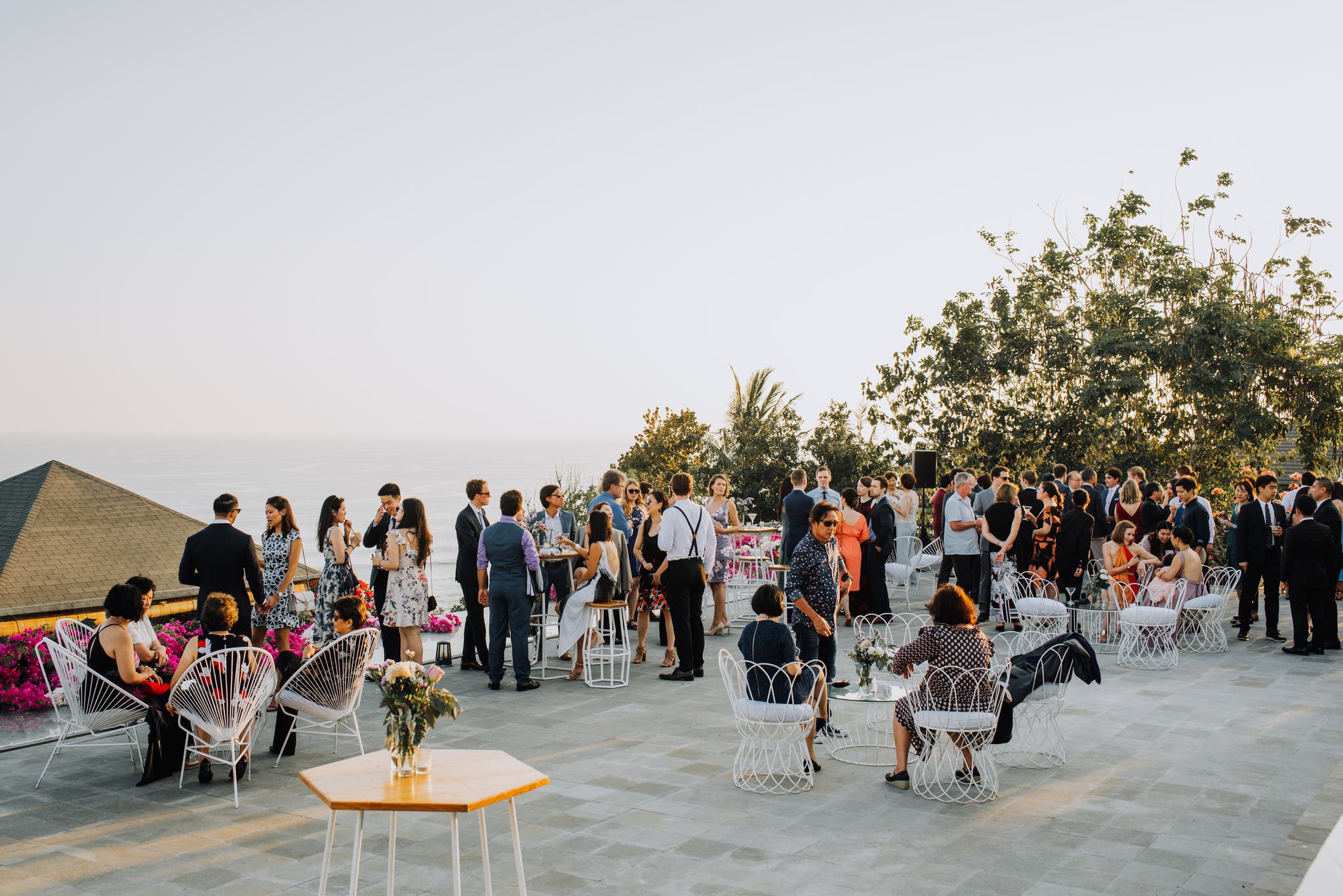 Klick -> Full story wedding in Pandawa Cliff Estate
Luxurious retreats nestled on the llimestone cliffs on Bali's Bukit Peninsula, The Ungasan has been one of the most favorites venue to held wedding. This venue has it all from luxurious villas, fine dining, and they have beach club too. They offer several villas, from lush tropical garden and expansive cliff edge lawns, to delightful poolside reception settings, with stunning open sea view. A perfect place to indulge your family and friends on your wedding day.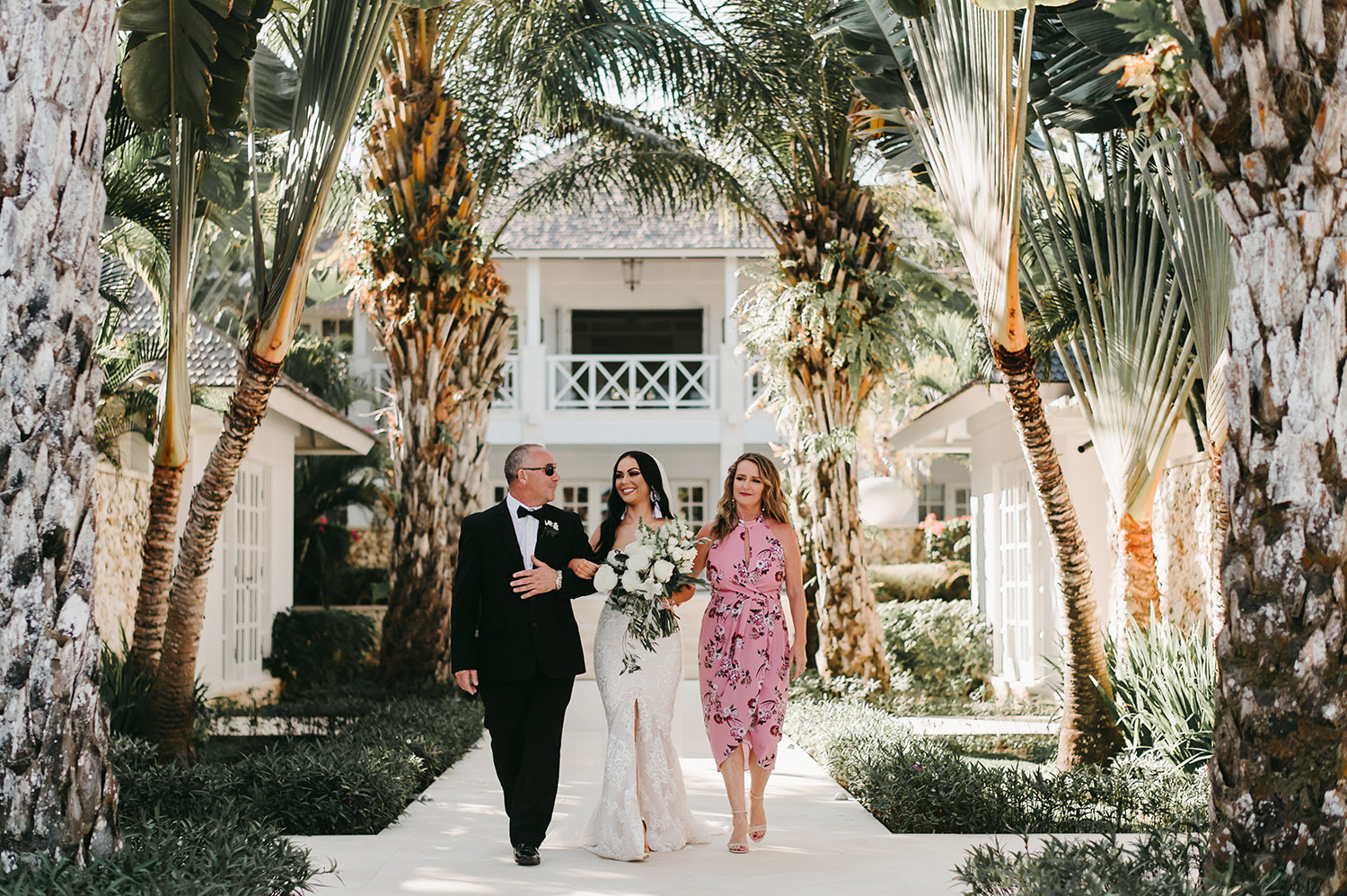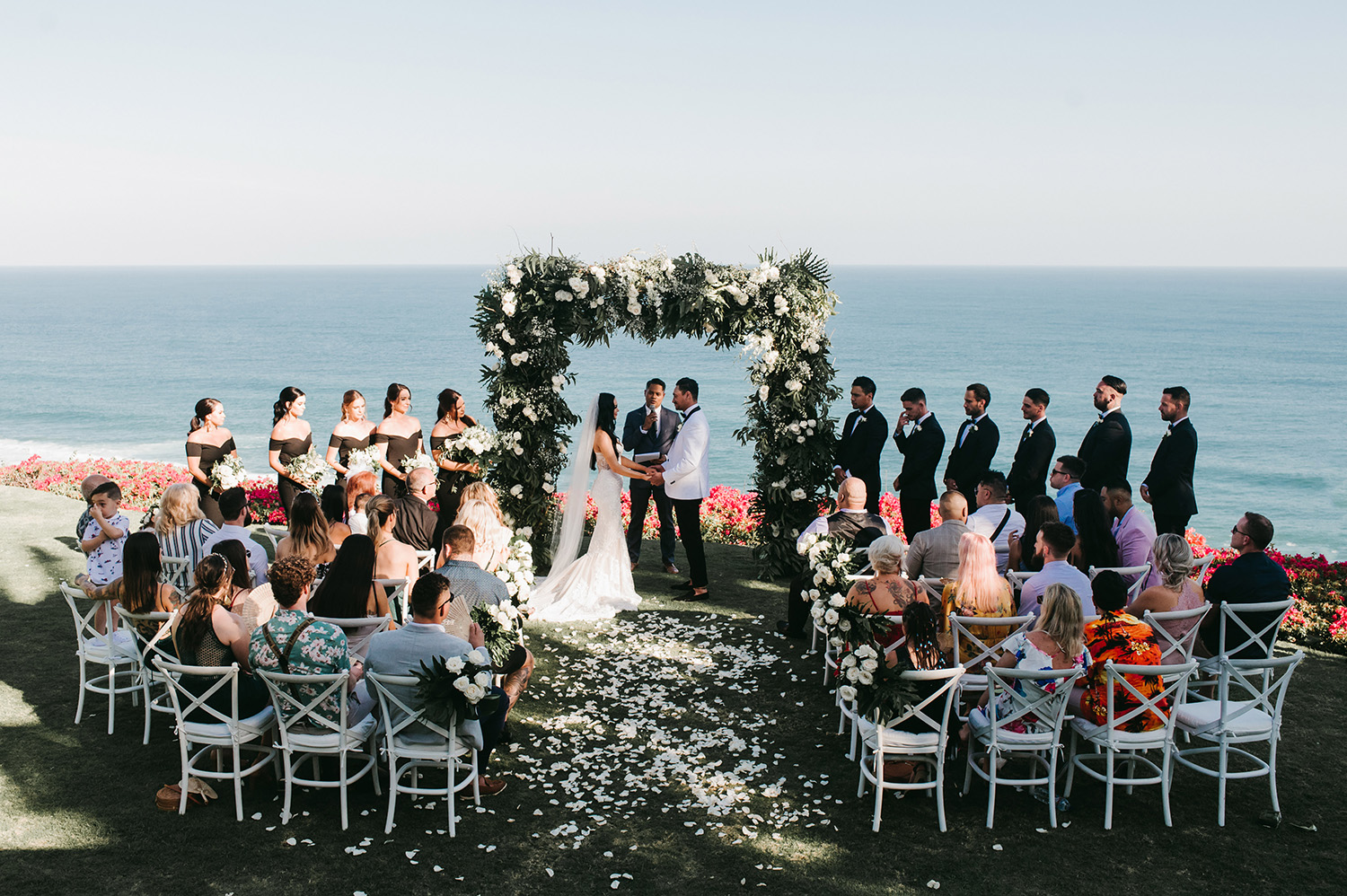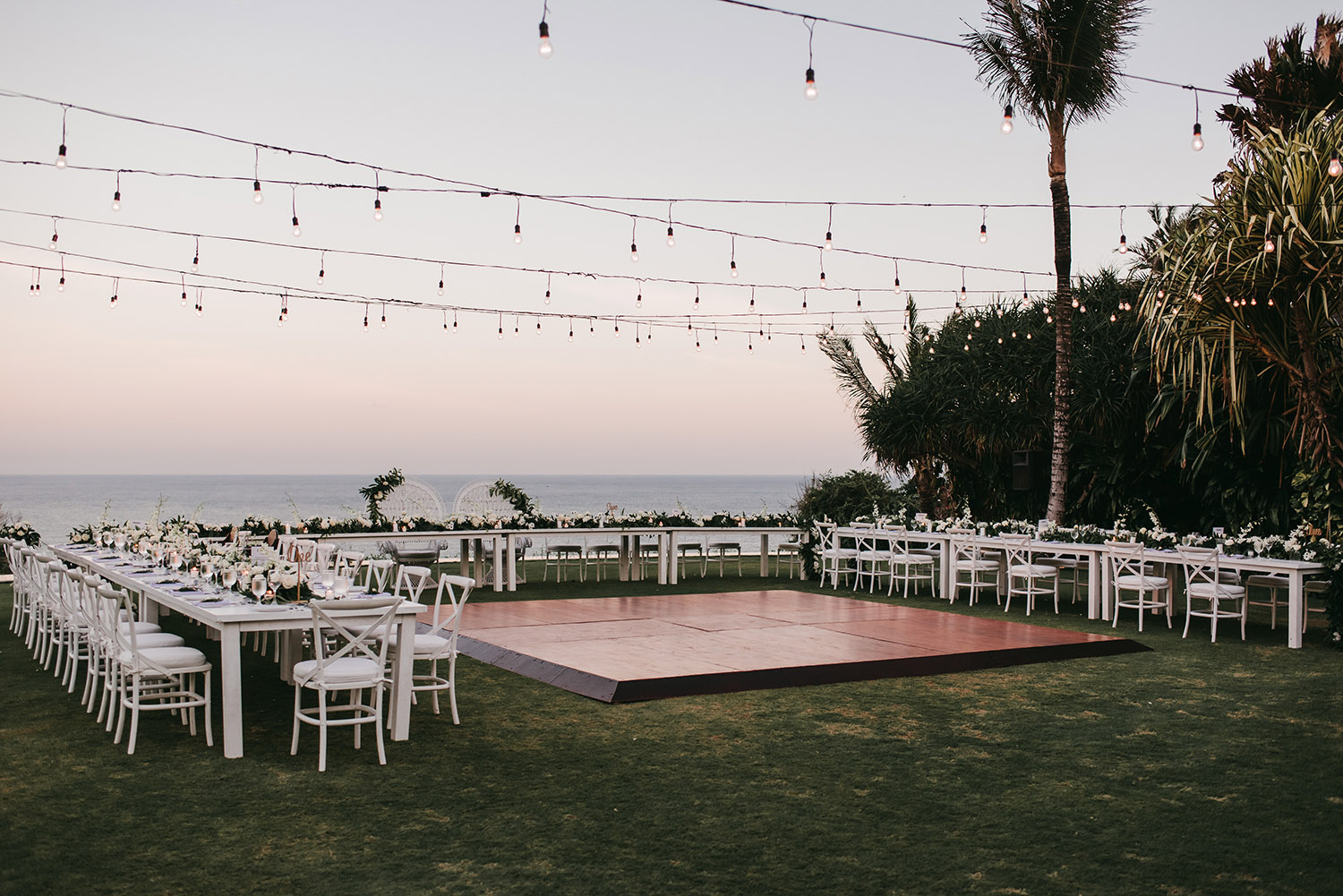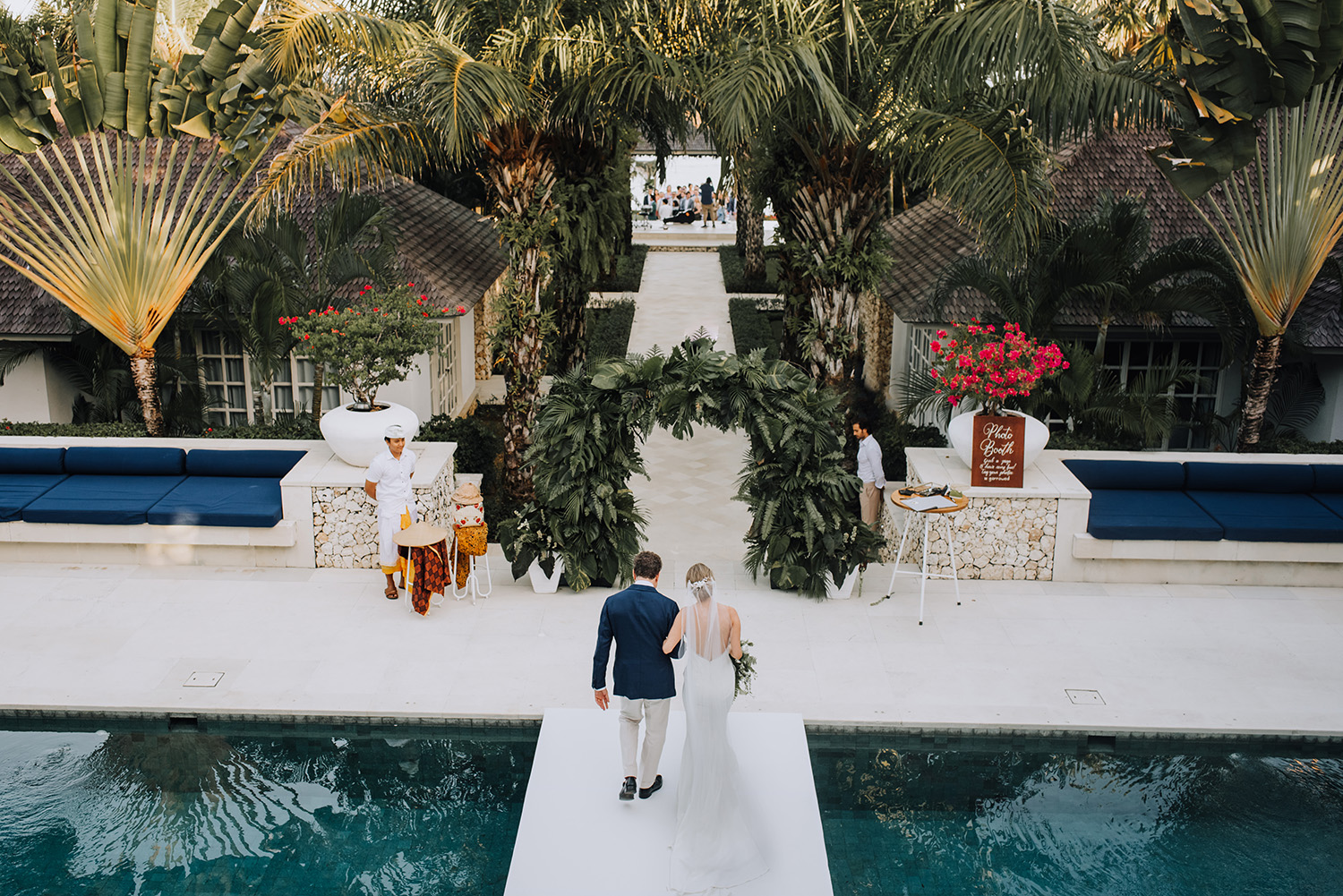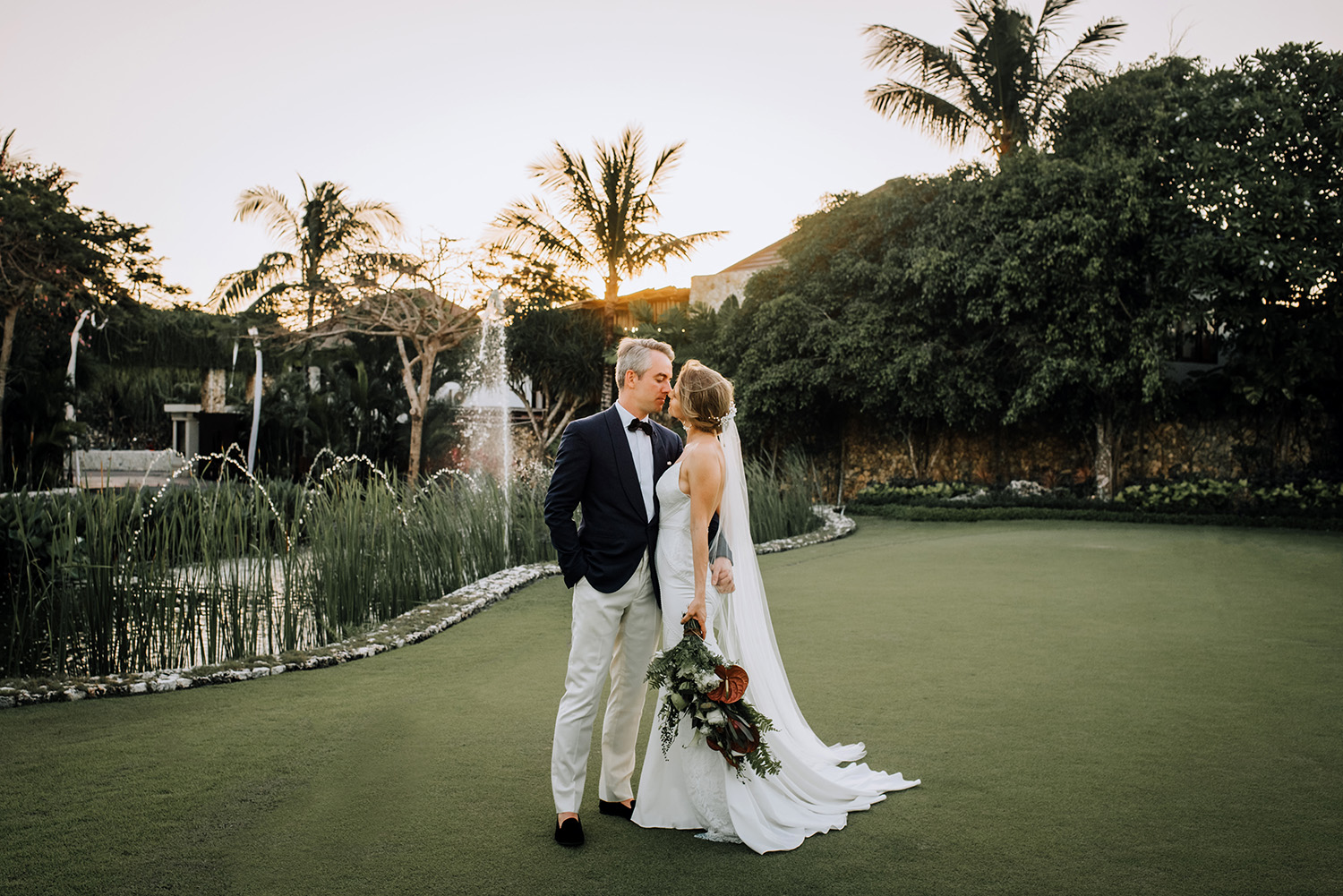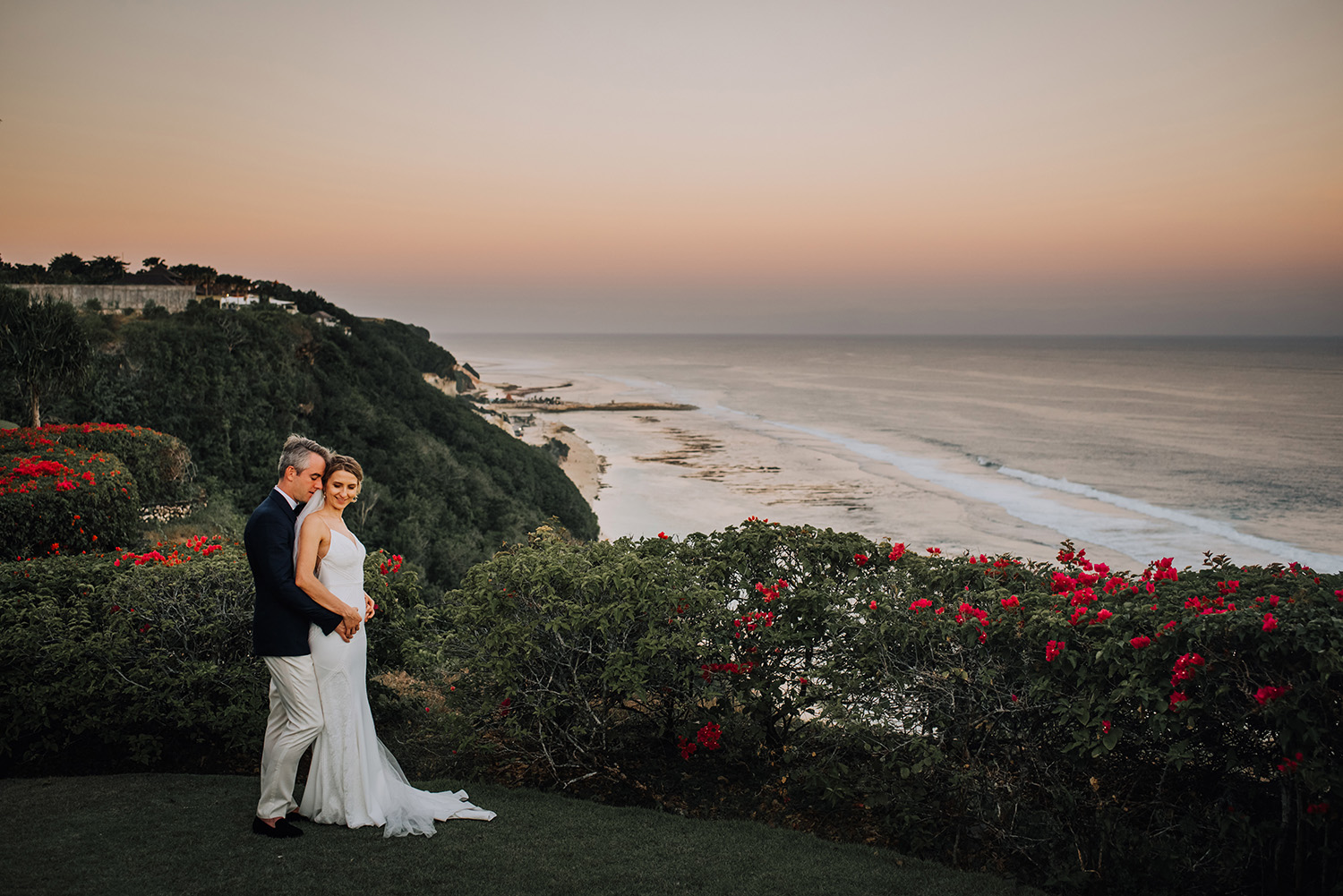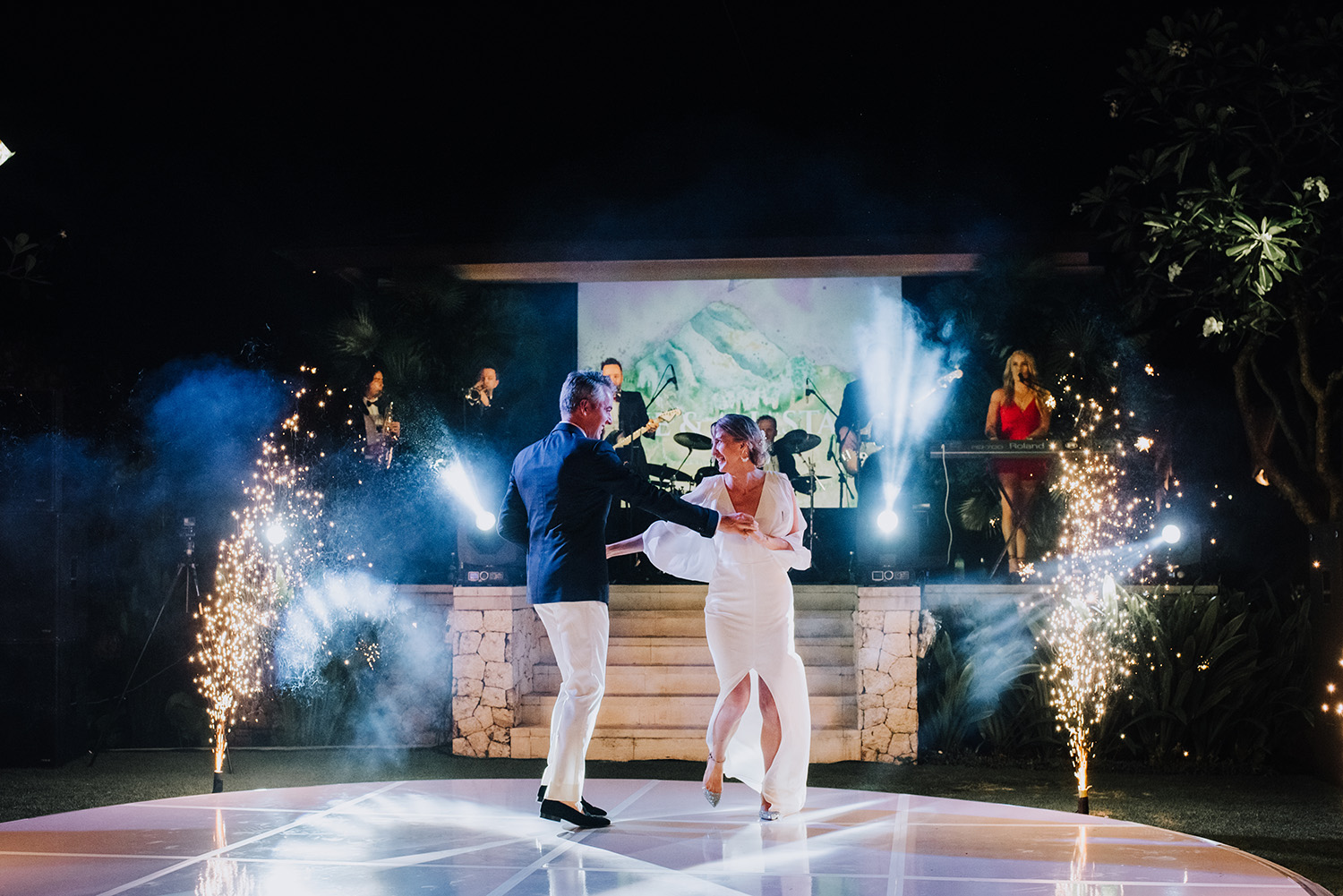 Klick -> Full story wedding in The Ungasan
A modern architecturally designed home that is unique and unequalled, with many interesting design features. Villa Vedas located in Pangkung Tibah village, which is 20 minutes away from the famous Tanah Lot Temple. Villa Vedas is a spectacular and otherworldly venue for weddings, retreats, company offsite meetings and other events. This absolute beachfront property with unrestricted beach access offers total privacy, tranquility and sweeping panoramic views in all directions.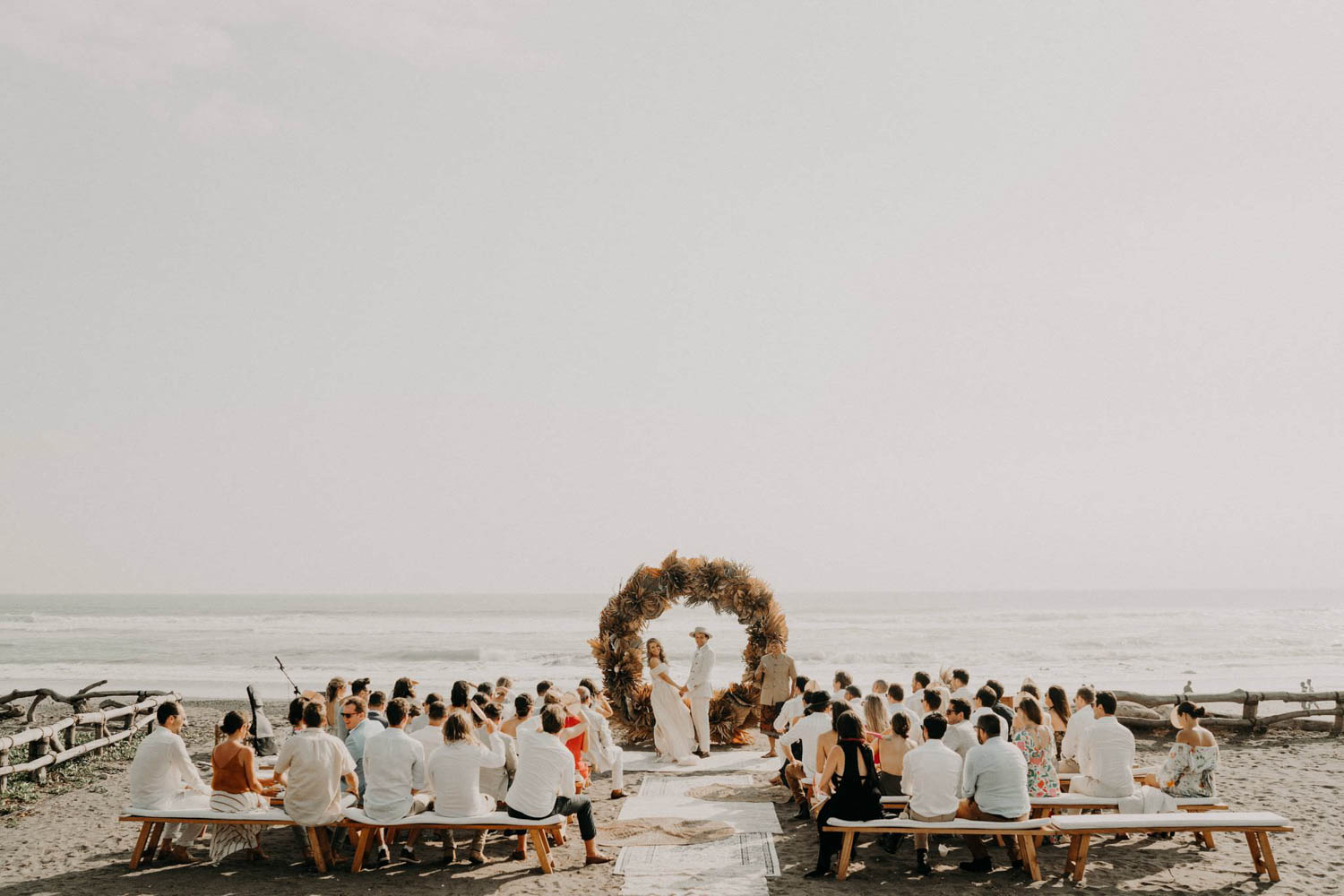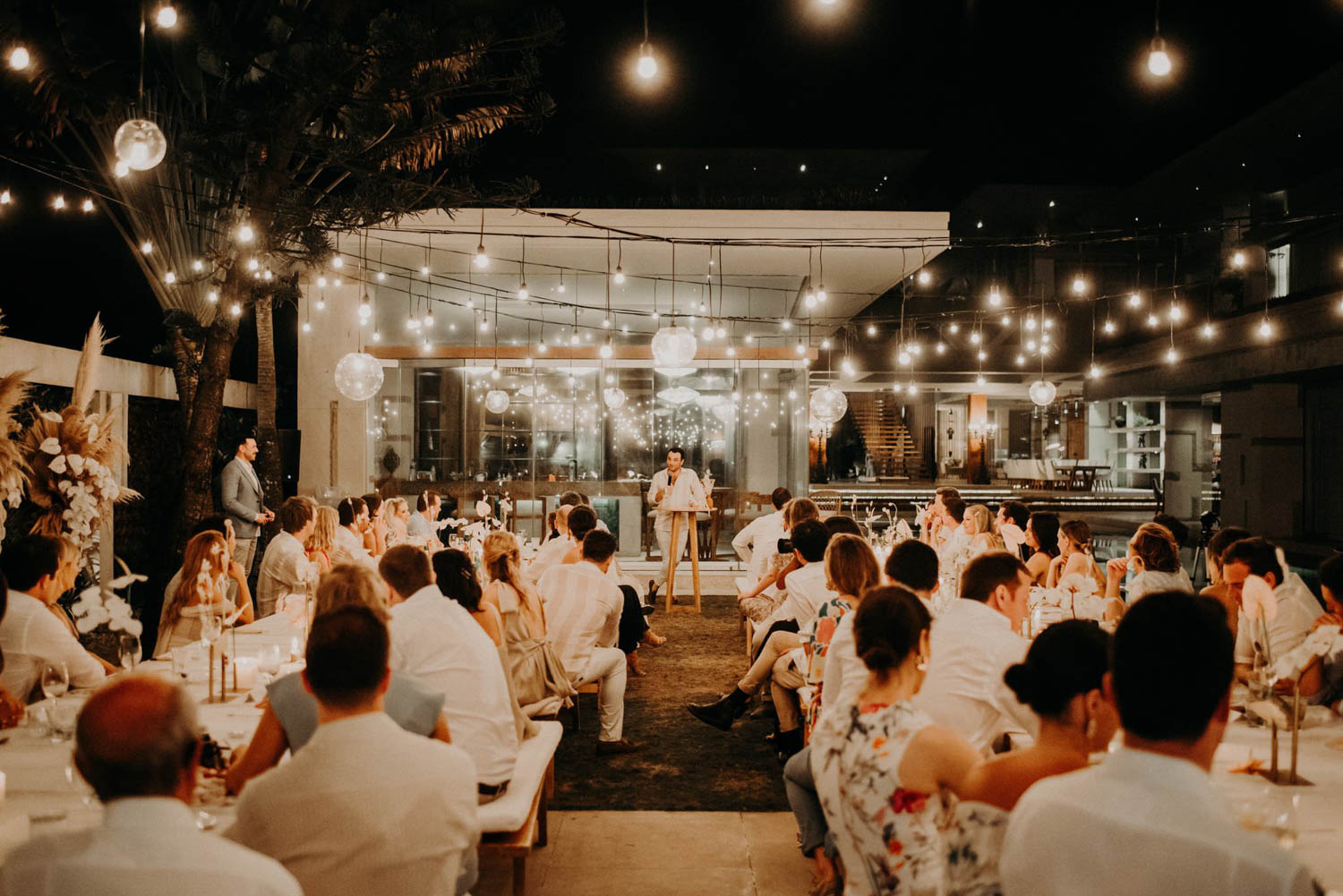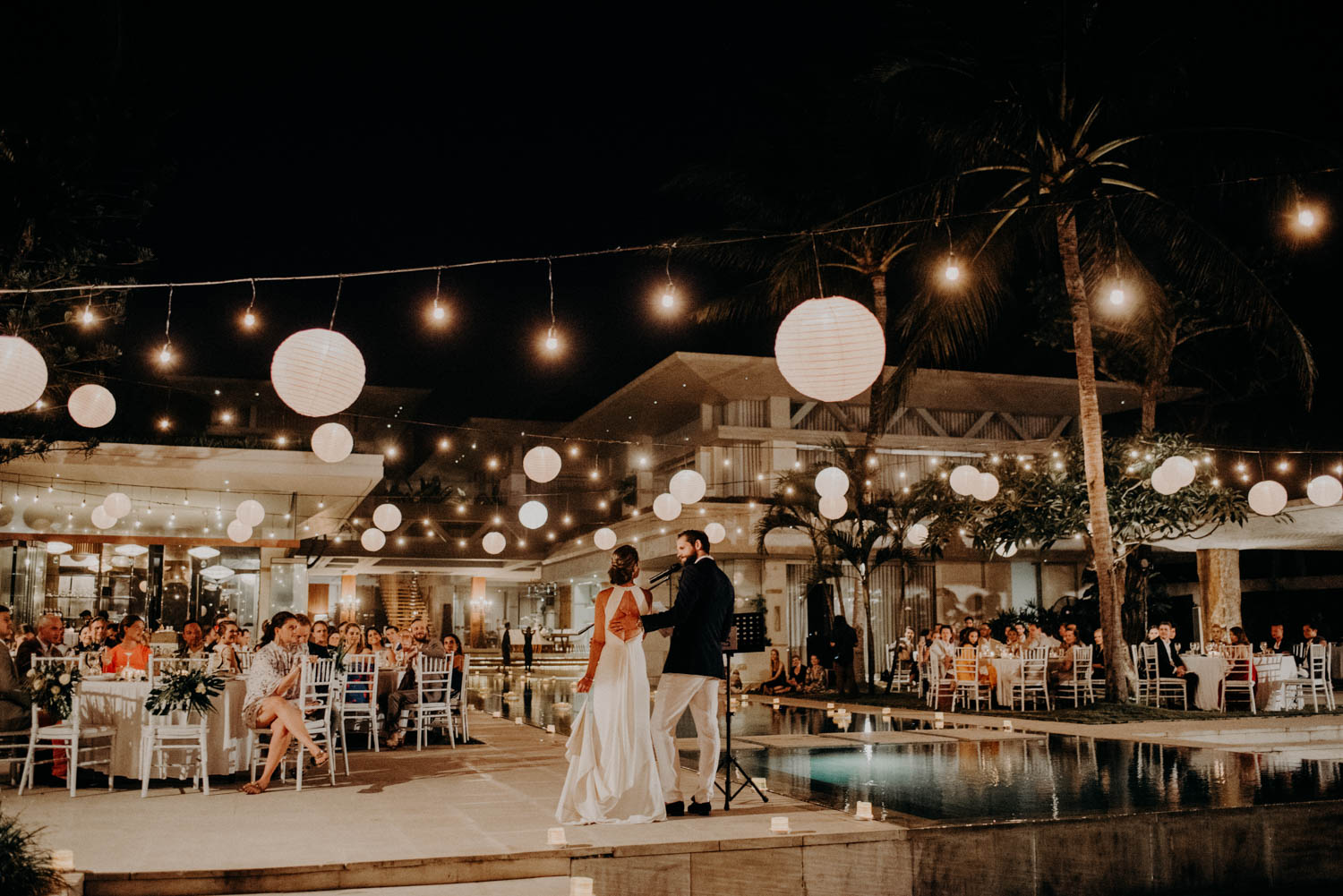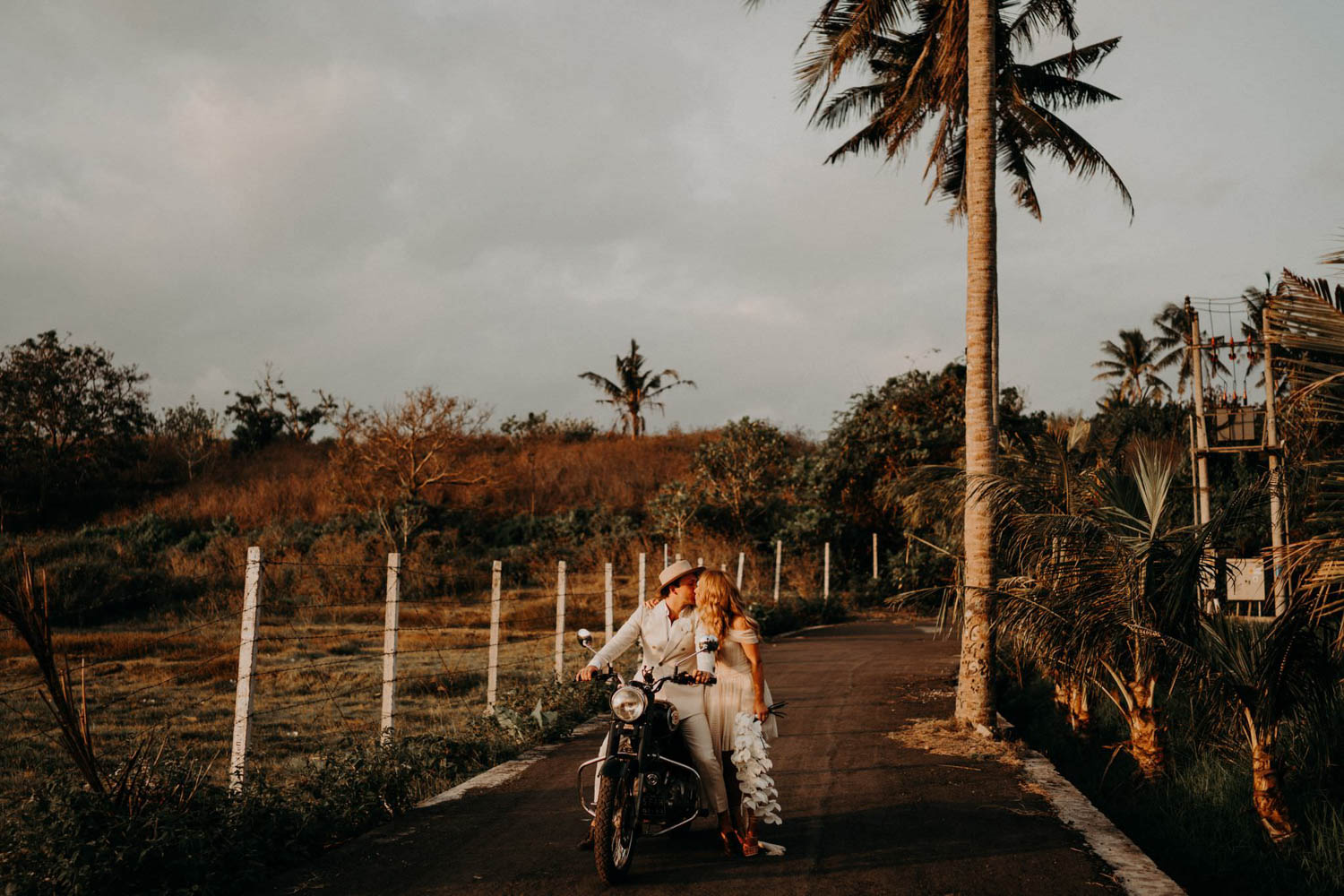 Klick -> Full story wedding at Villa Vedas
A private and luxury villa-resort with 10 luxury bedrooms established on 22.000m2  alongside the river in Cepaka Village, Canggu, Bali. The Sanctuary Bali is a fabulous wedding destination, with stunning lush tropical green vibes. Exchange vows with your dear ones in the on their vast lawns area and celebrate it along with your family and friends.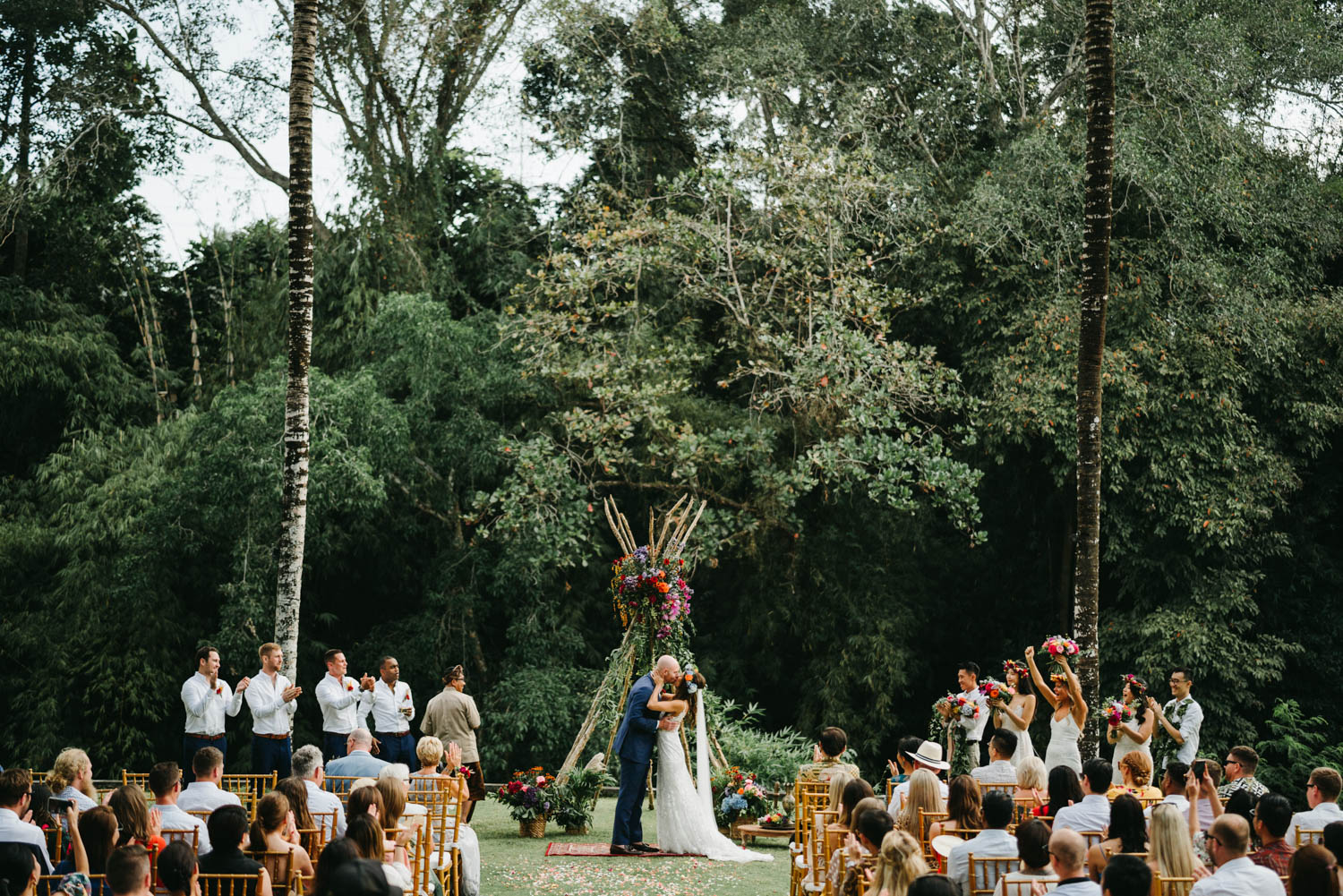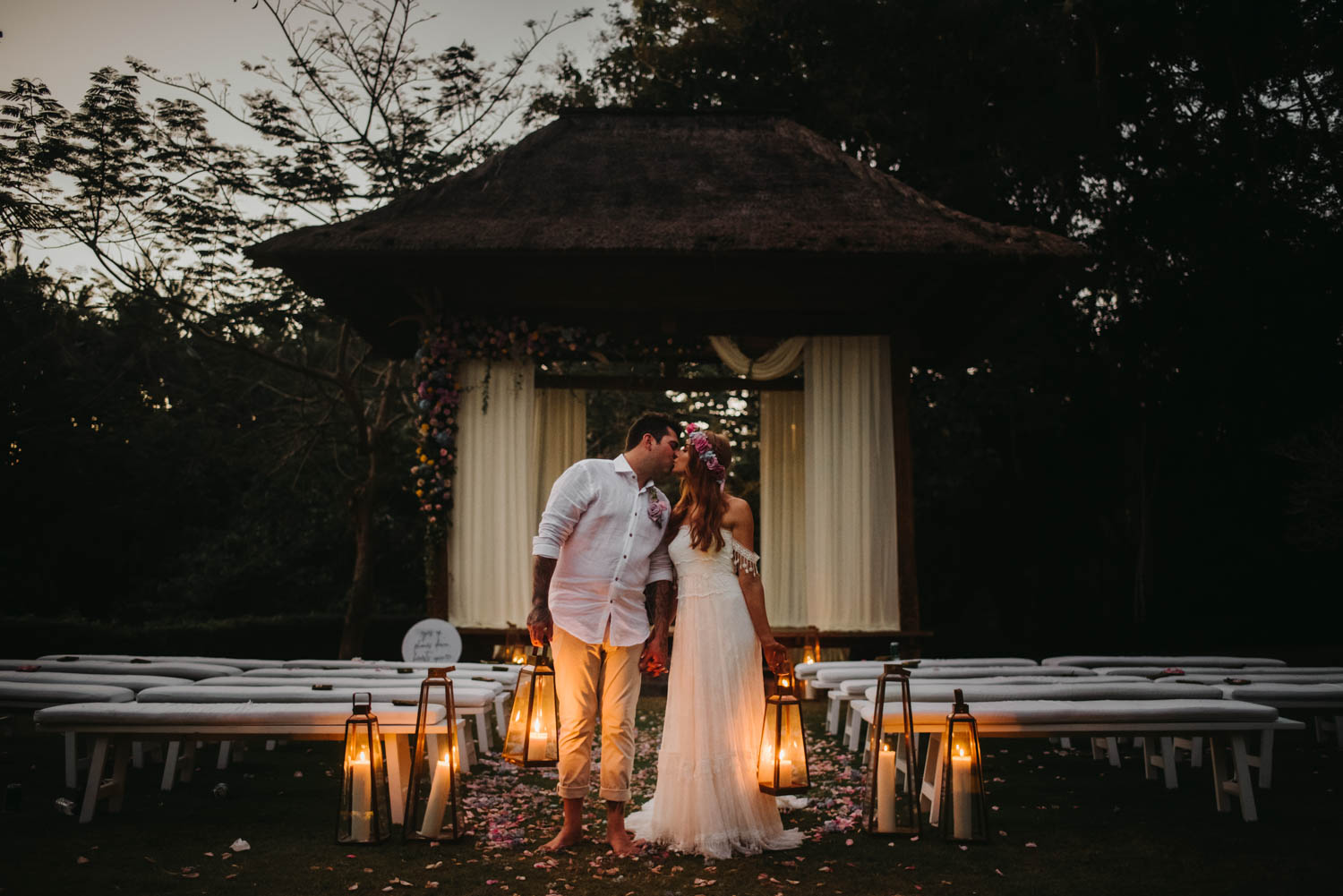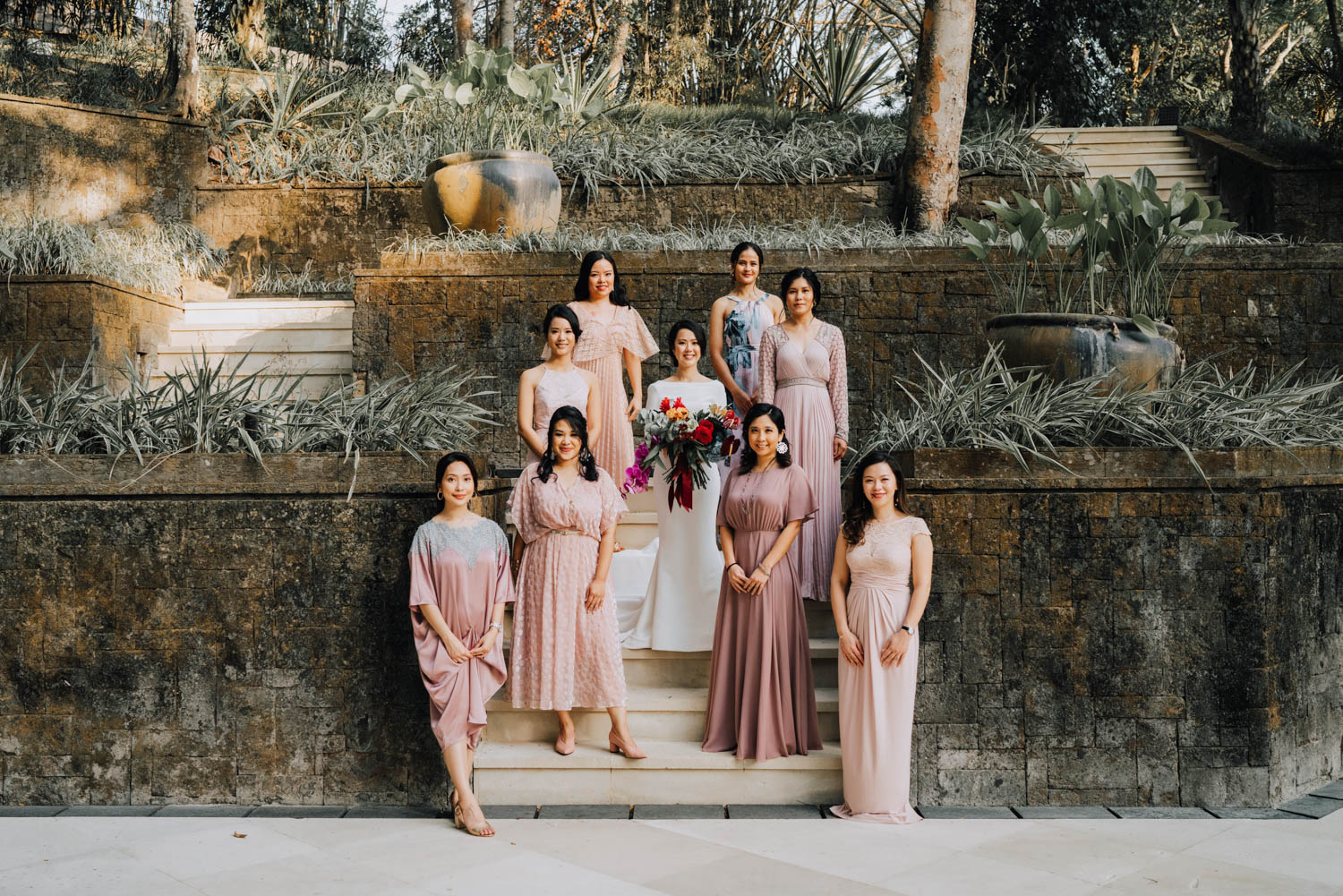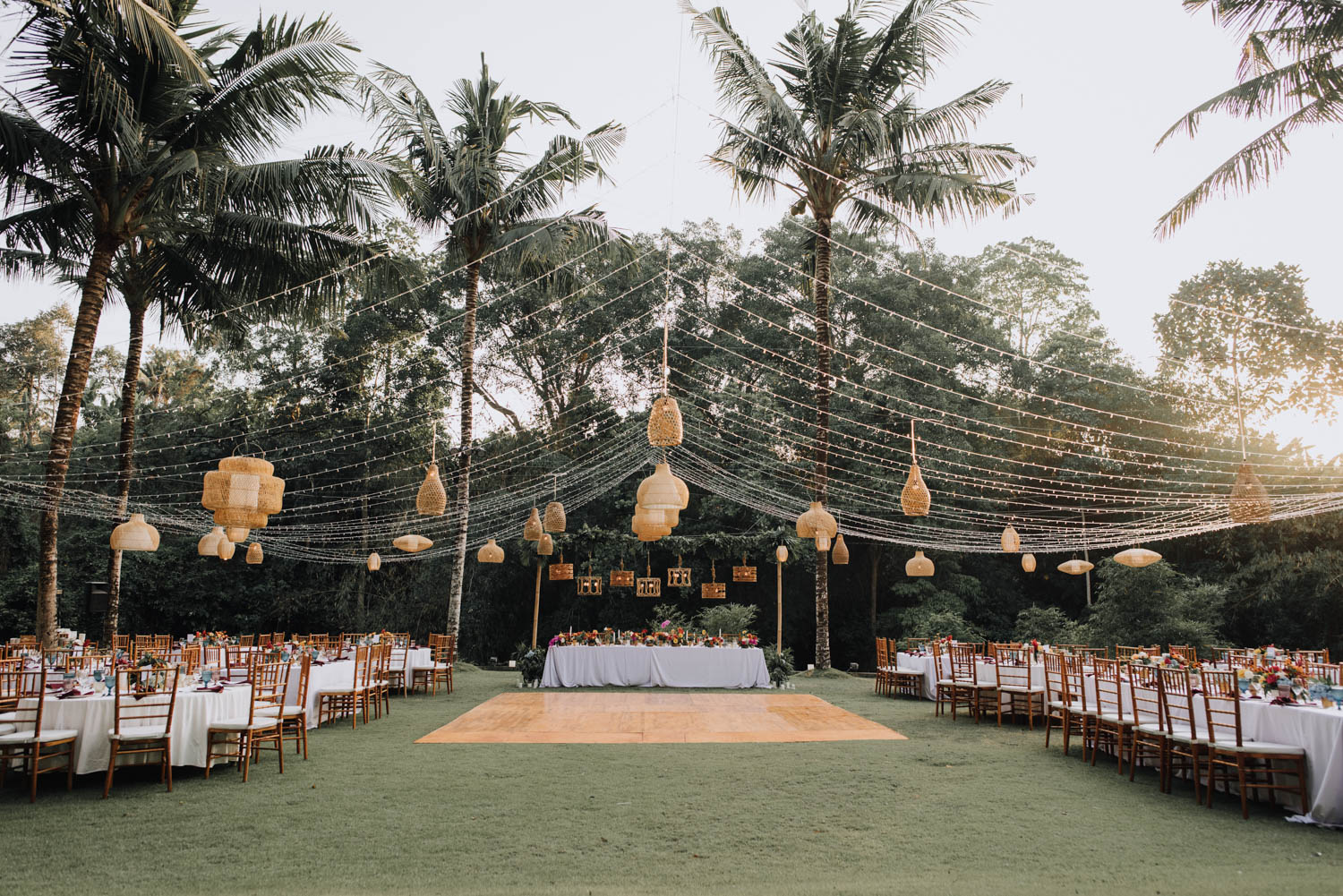 Klick -> Full story wedding at The Sanctuary Villa
Well renowned for its innovative architecture and excellent hospitality, Alila Uluwatu is a luxury villa set in a tropical landscape amongst outspread lawns and the romance of the sea. The iconic Cabana hanging on the edge of the cliff is an impeccable setting for your wedding celebration.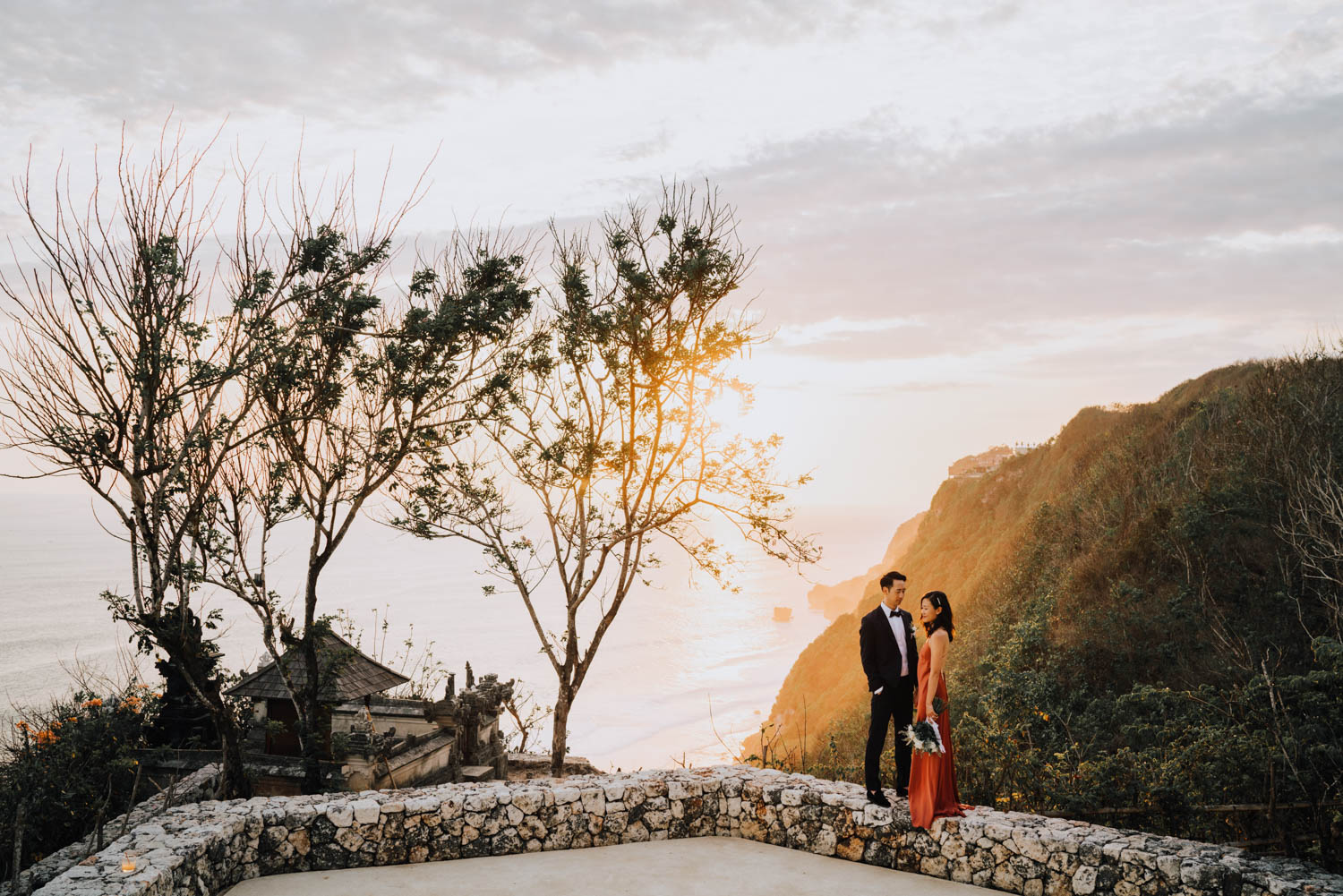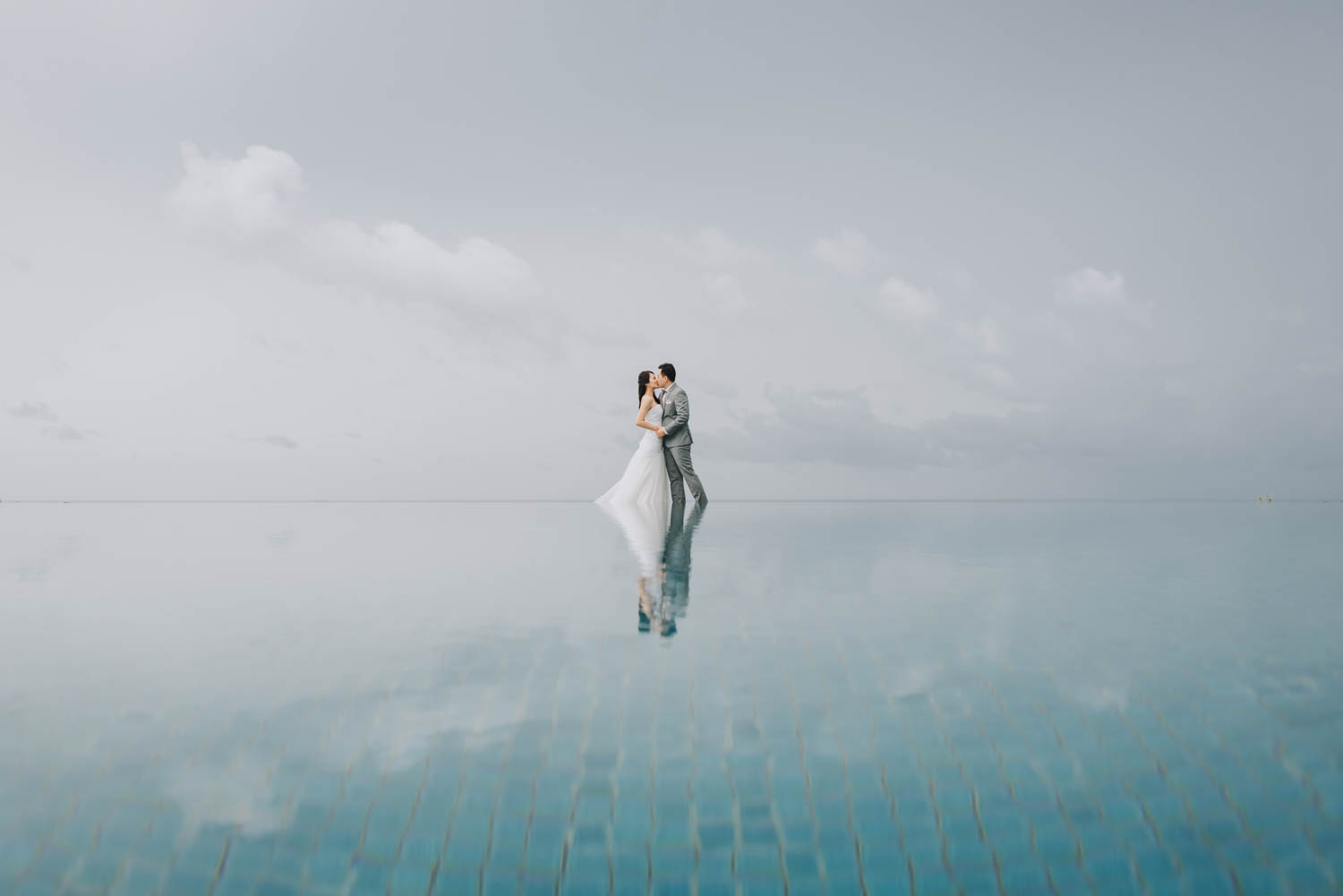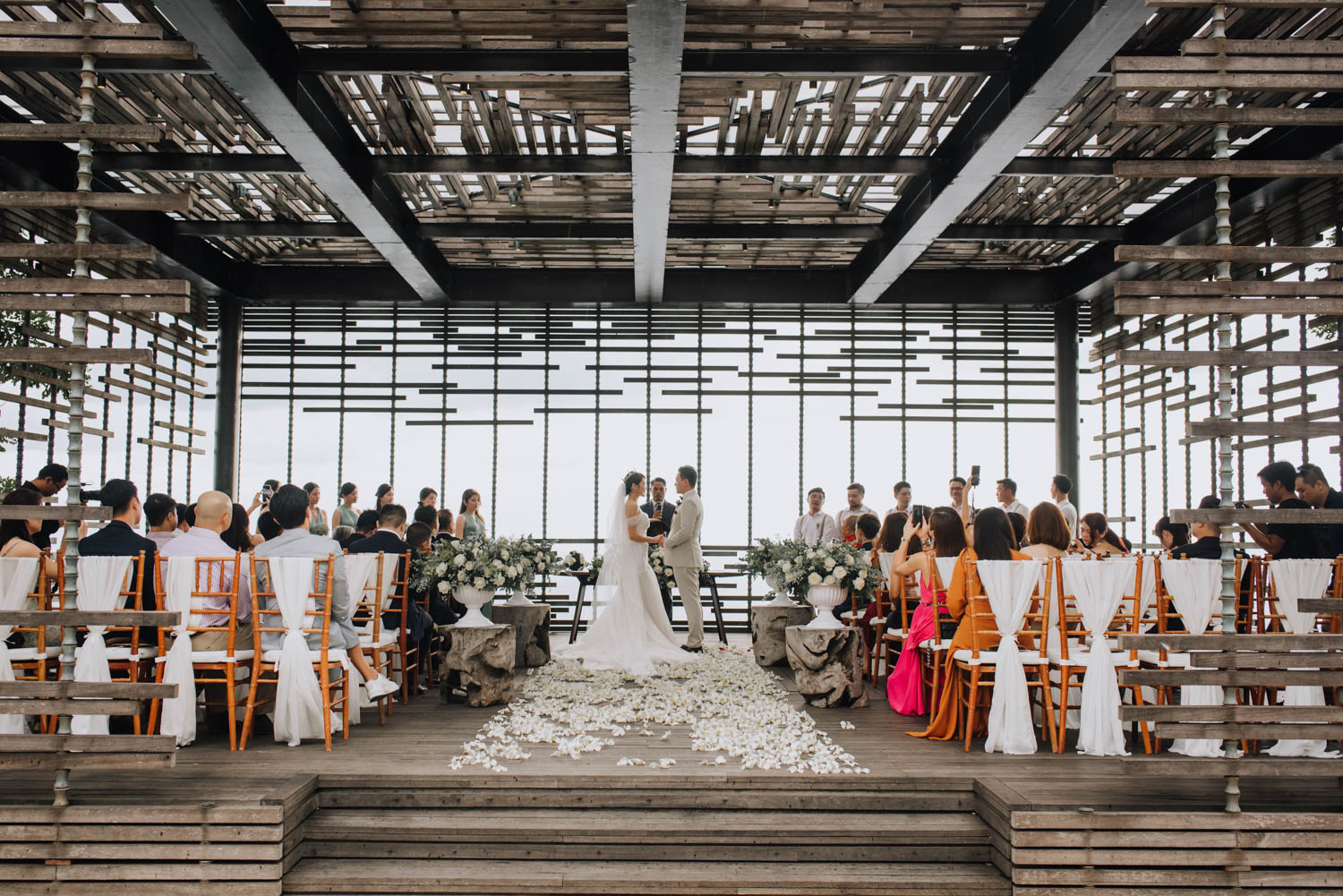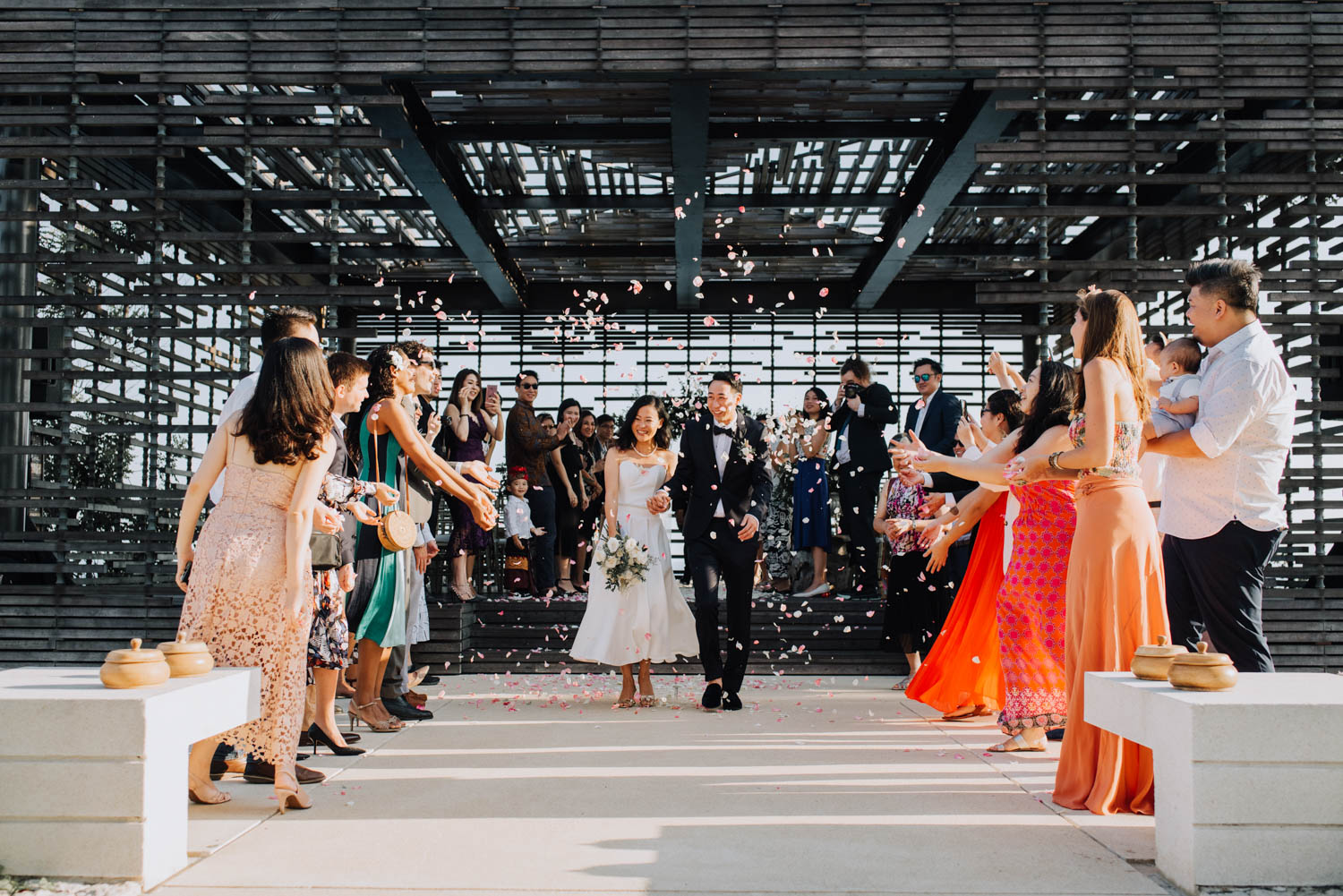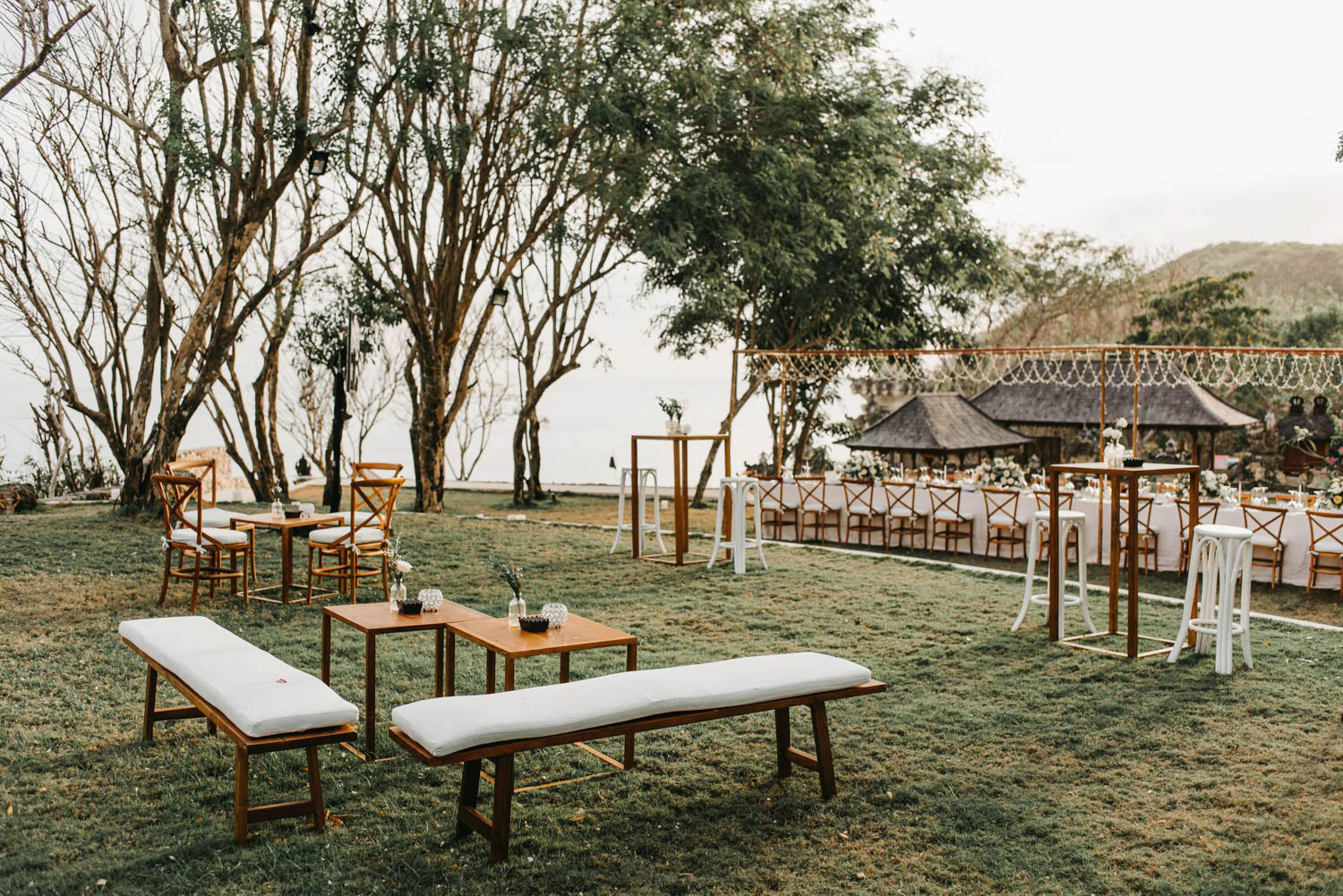 Klick -> Full story wedding at Alila Uluwatu
If you longing for the smell of natures and the magical vibes of Bali, Bambu Indah could be the answer for you. This sustainably minded Eco-lifestyle Boutique Hotel nestled on the riverbank of Ayung River in Sayan, Ubud. Carefully curated by designers and long term residents of Bali, John and Cynthia Hardy In 2005, eleven antique Javanese bridal homes were brought to Bali, restored, and decorated with the finest details. Experience delicious foods based by home-grown ingredients  from their organic farm. Plan an intimate celebration of love while immerse in the natural vibes of Ubud.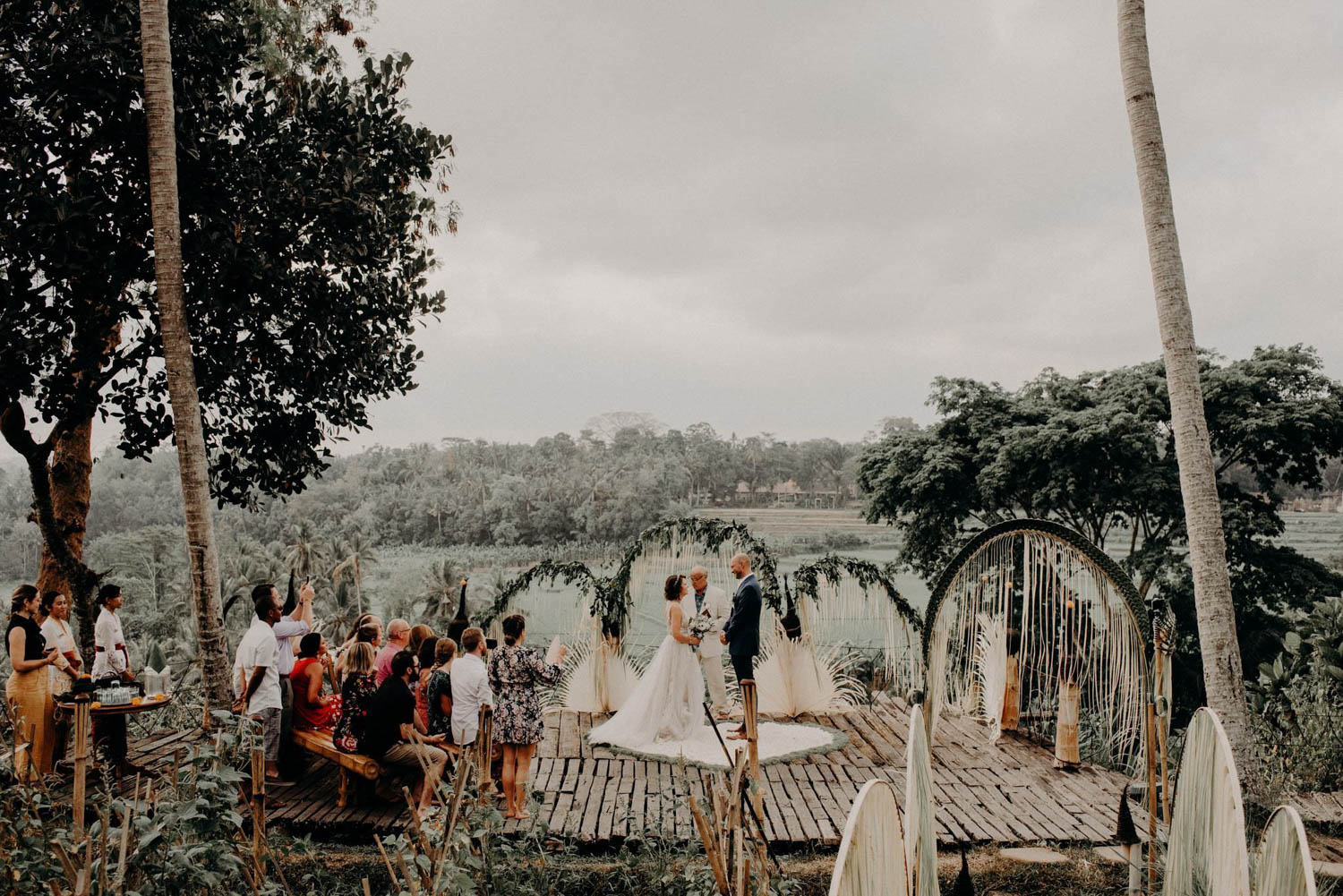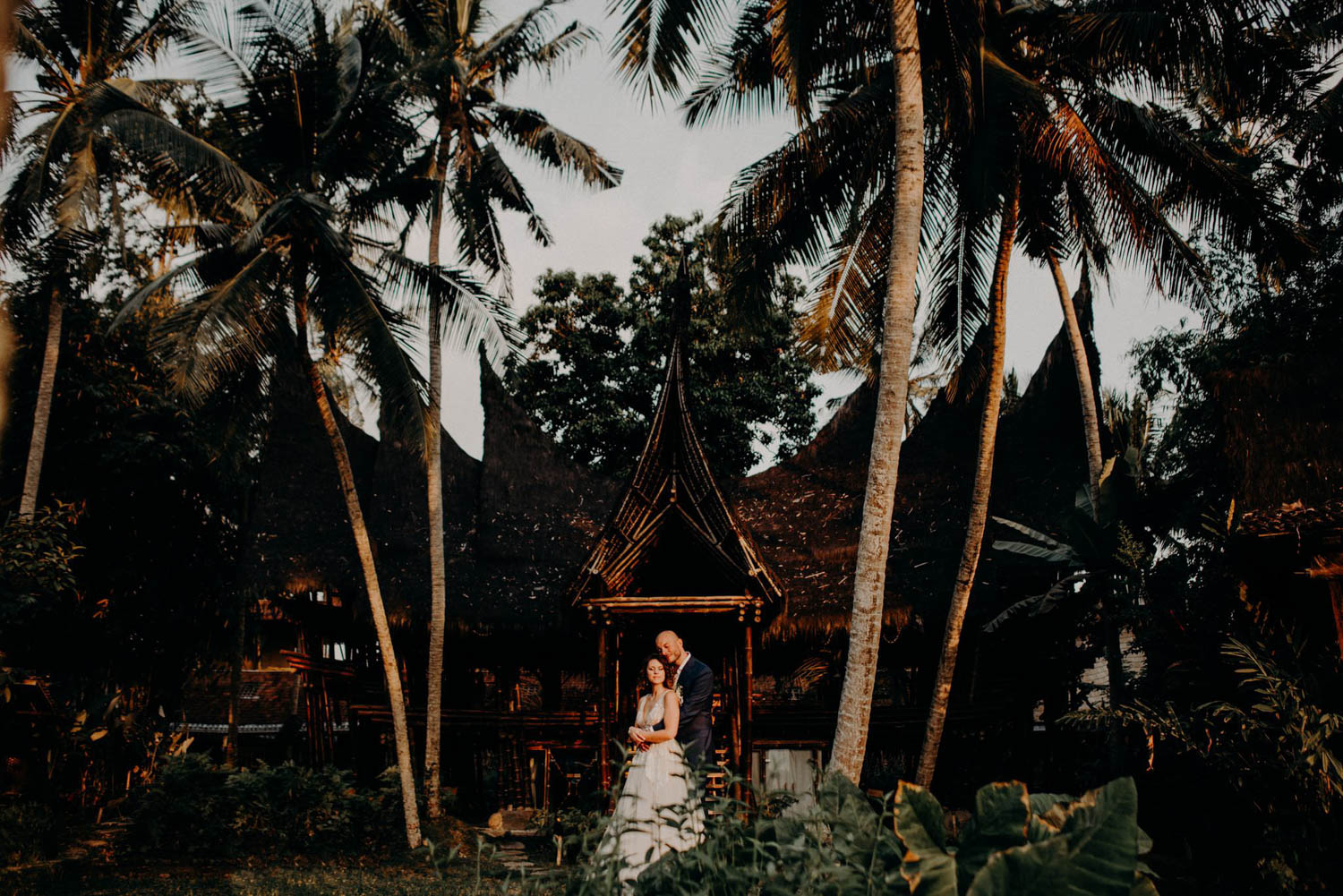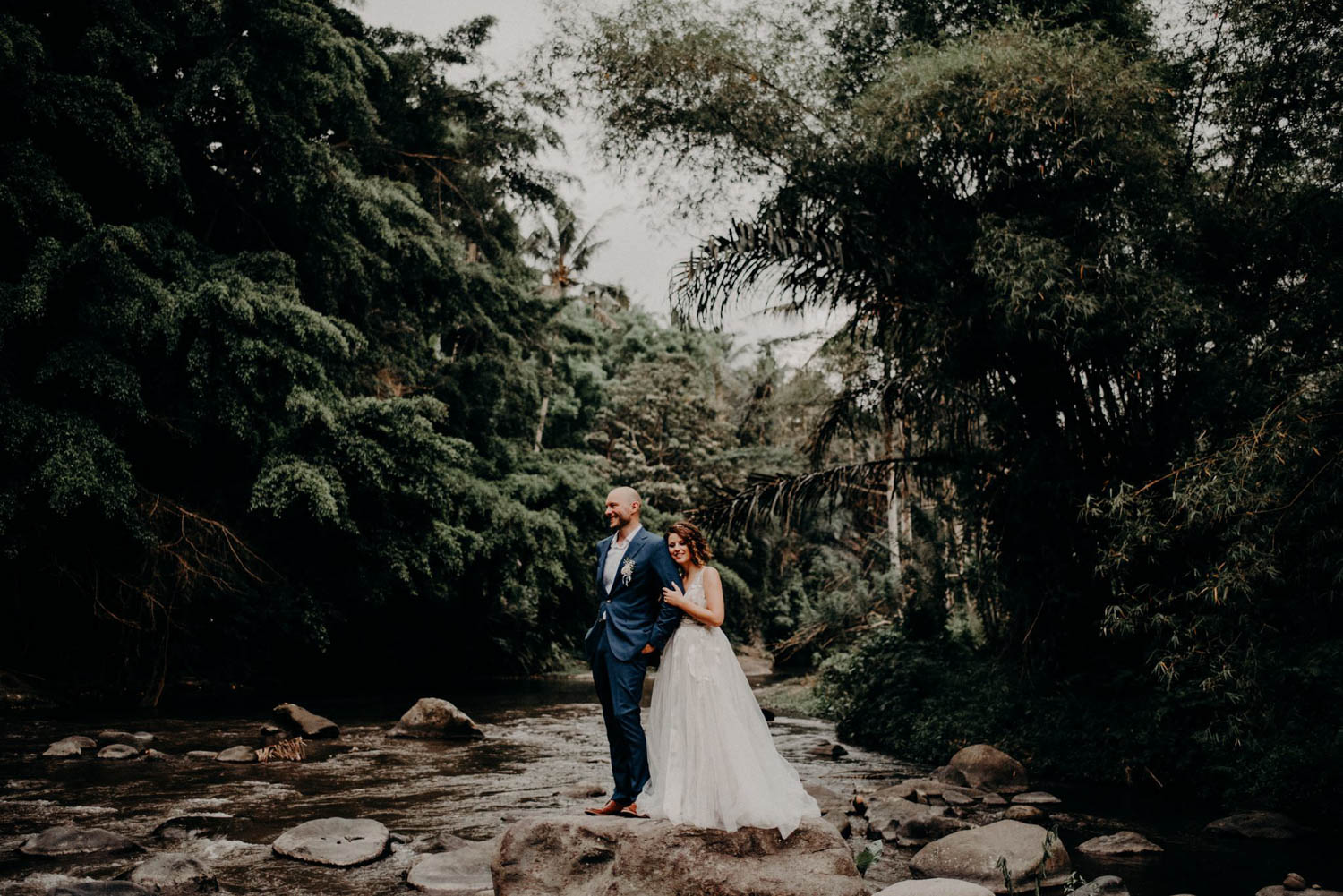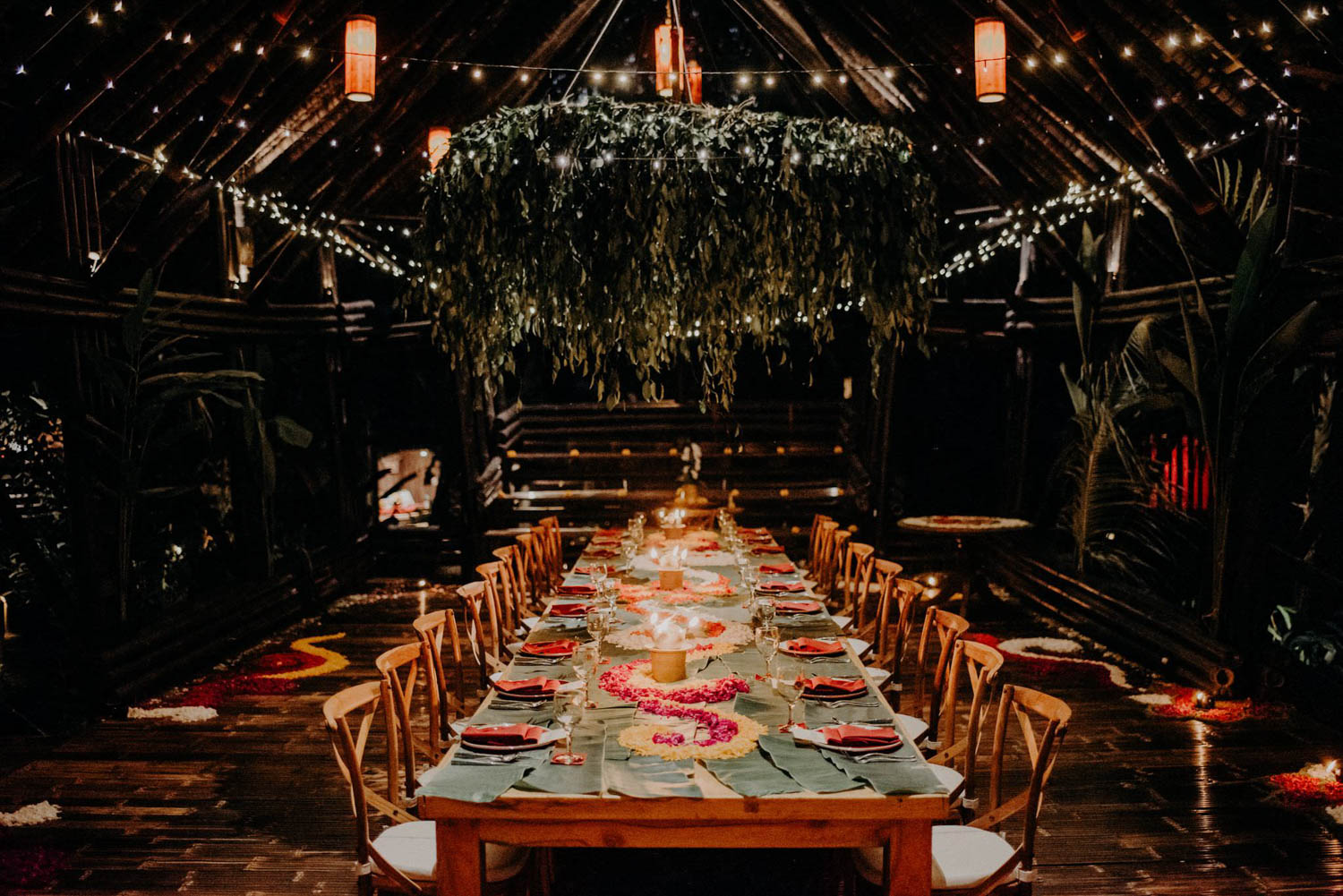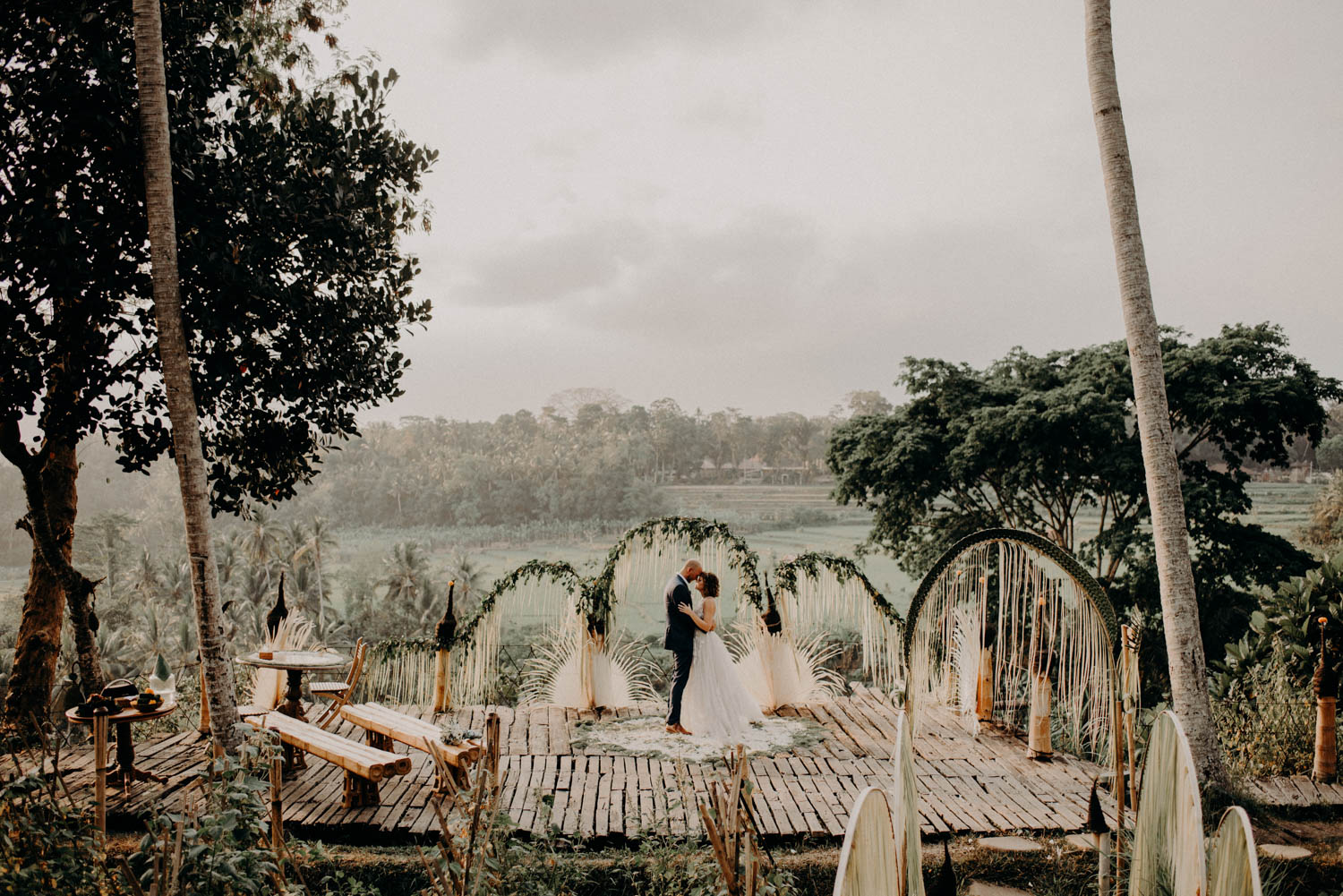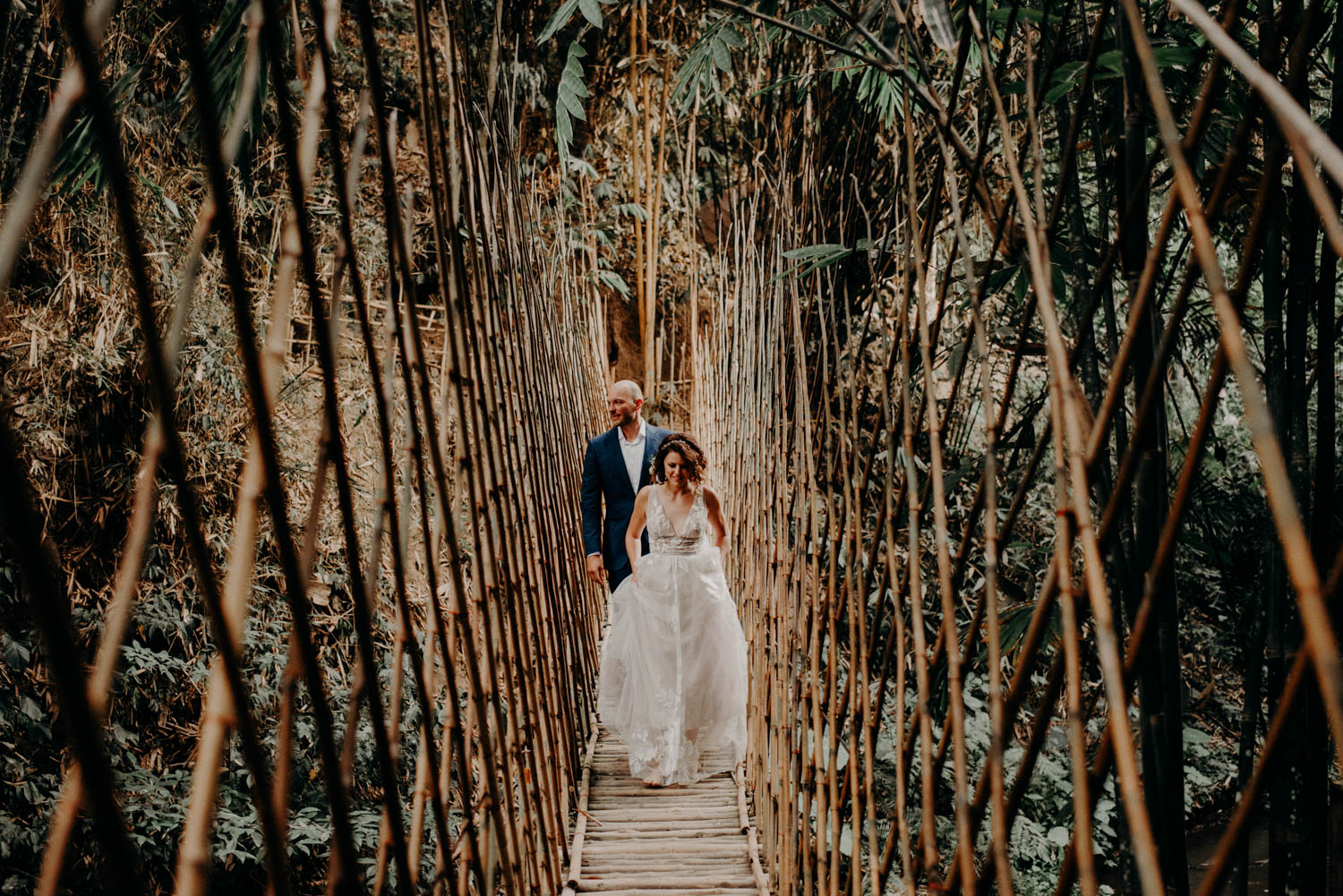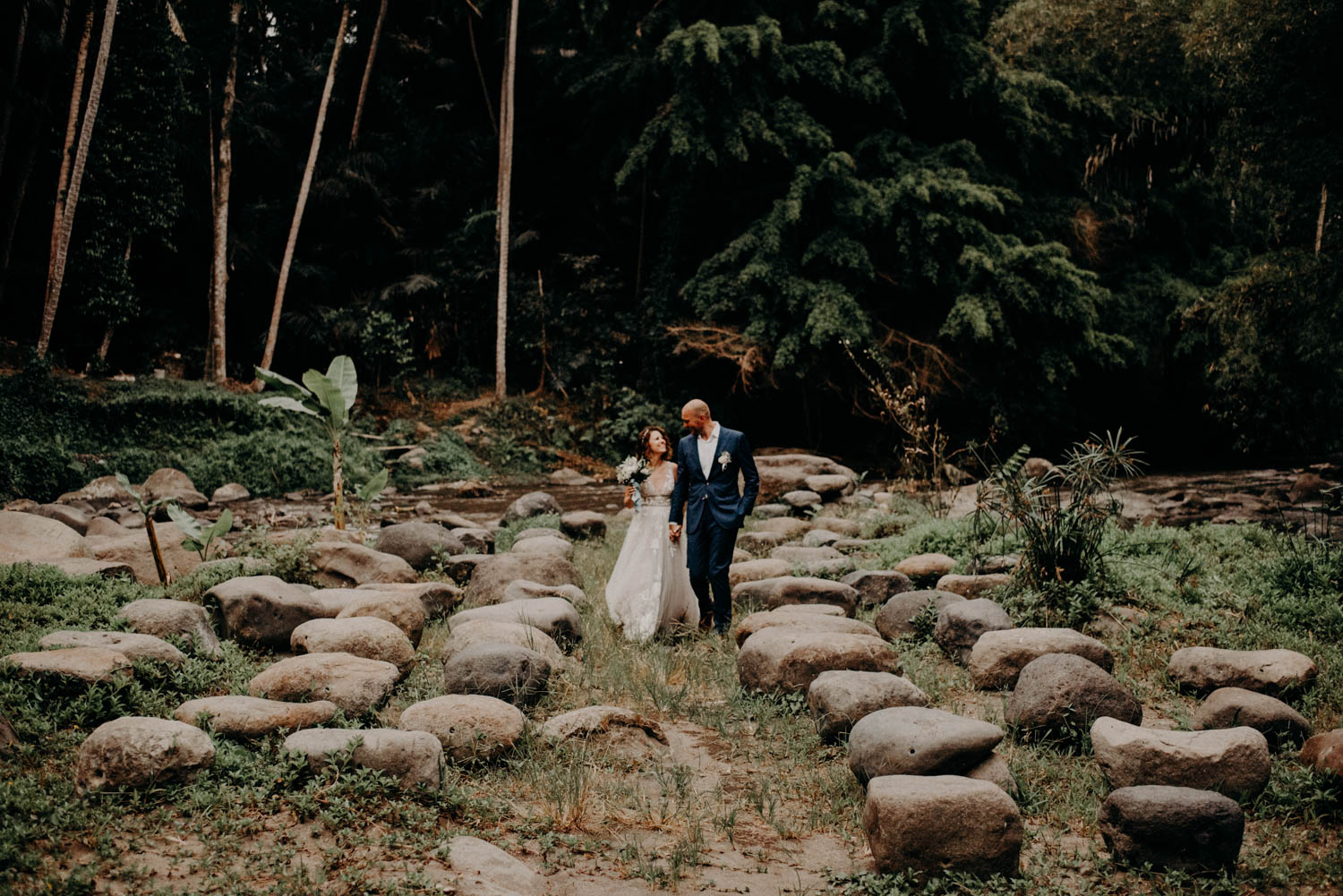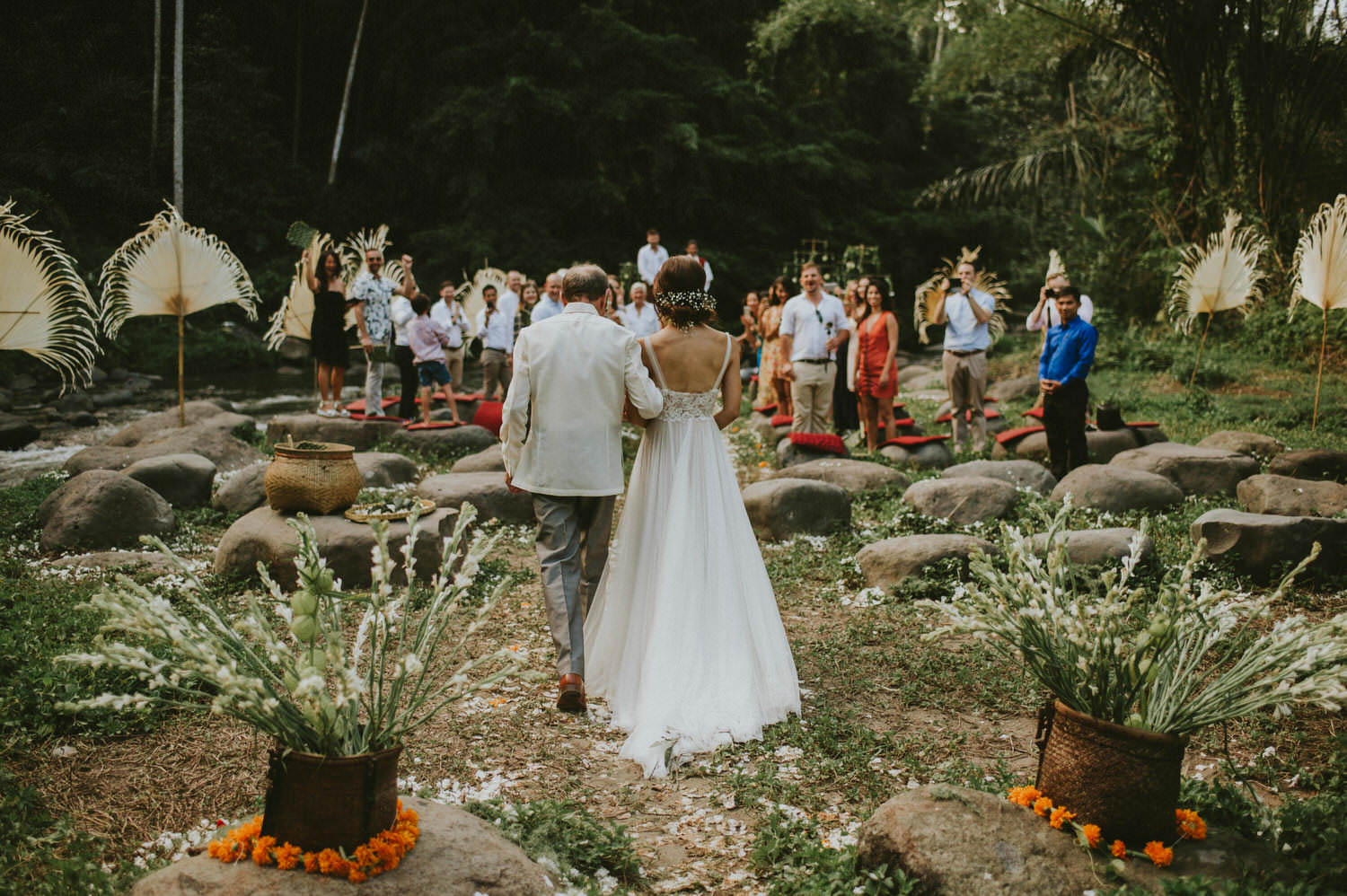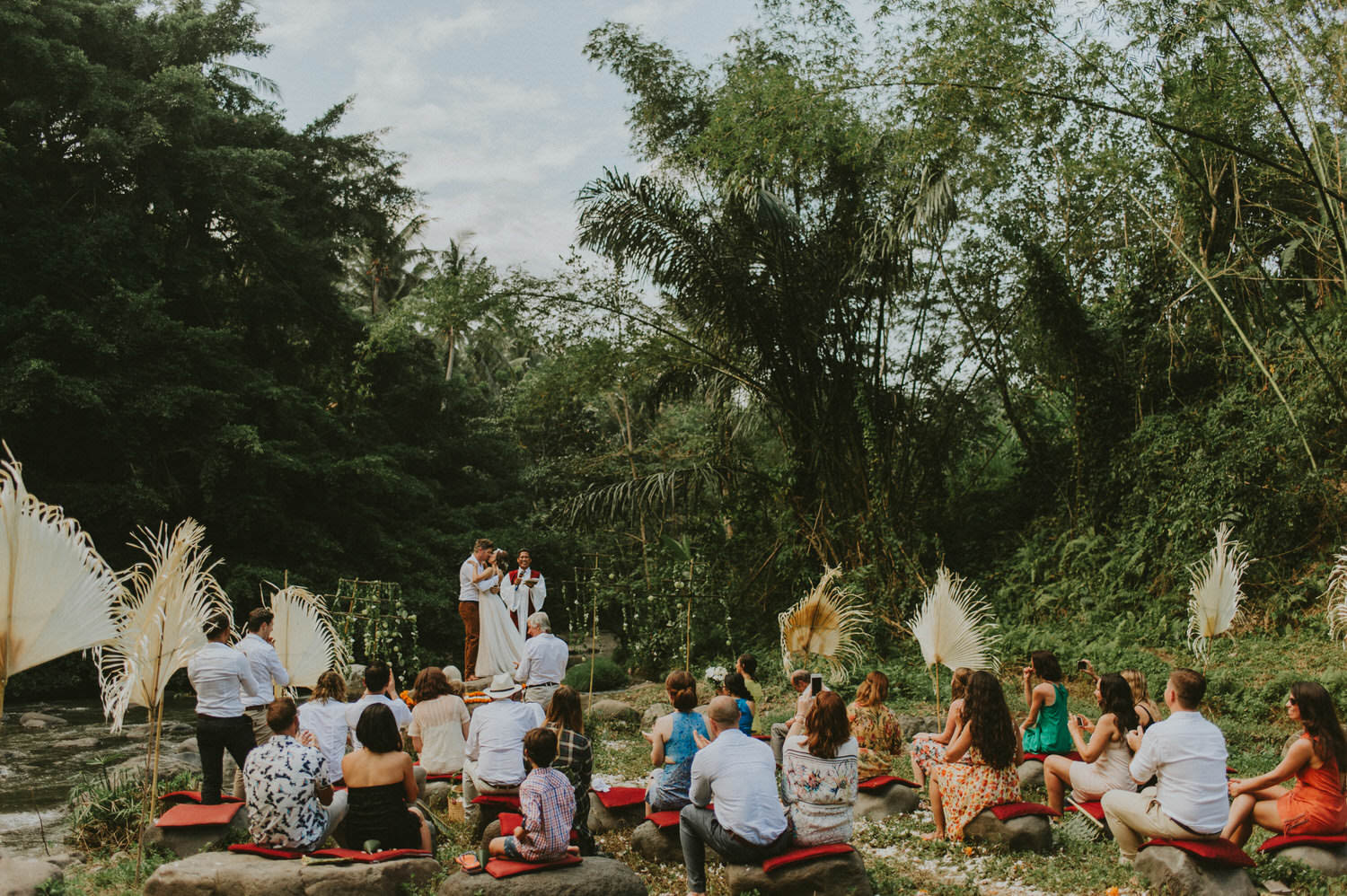 Klick -> Full story wedding at Bambu Indah
Talking about 'Indian ocean view' villas in south Bali, Khayangan Estate in one exceptional place to be consider for your wedding day. The villas take an incredibly Traditional Javanese style architecture, with wide open lawns in several levels perfect for the reception and cocktails area. There are 5 Joglos (Javanese Traditional House) that definitely overlooking the Indian Ocean. Each of them having their own unique design that combine tradition, luxury and cosiness.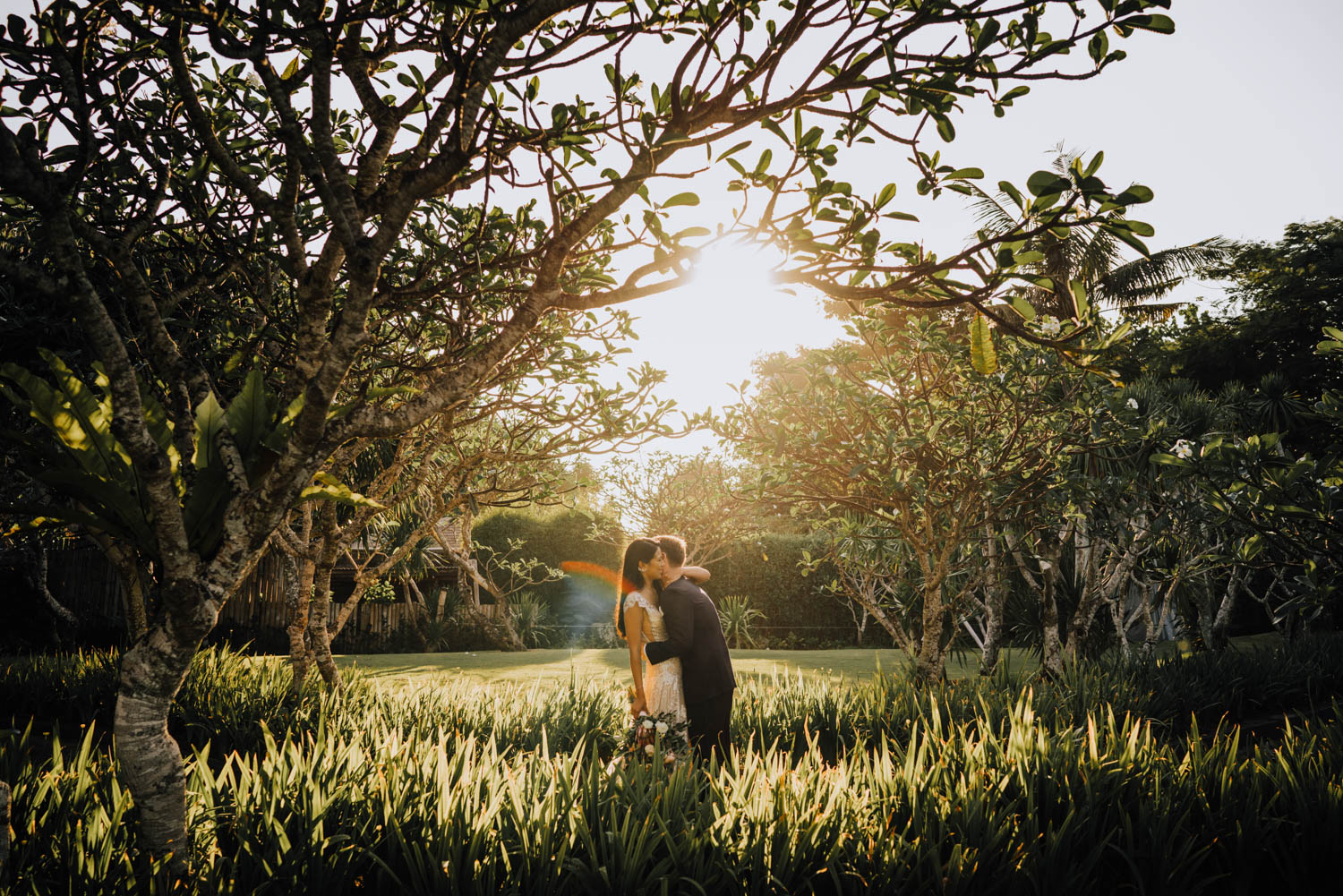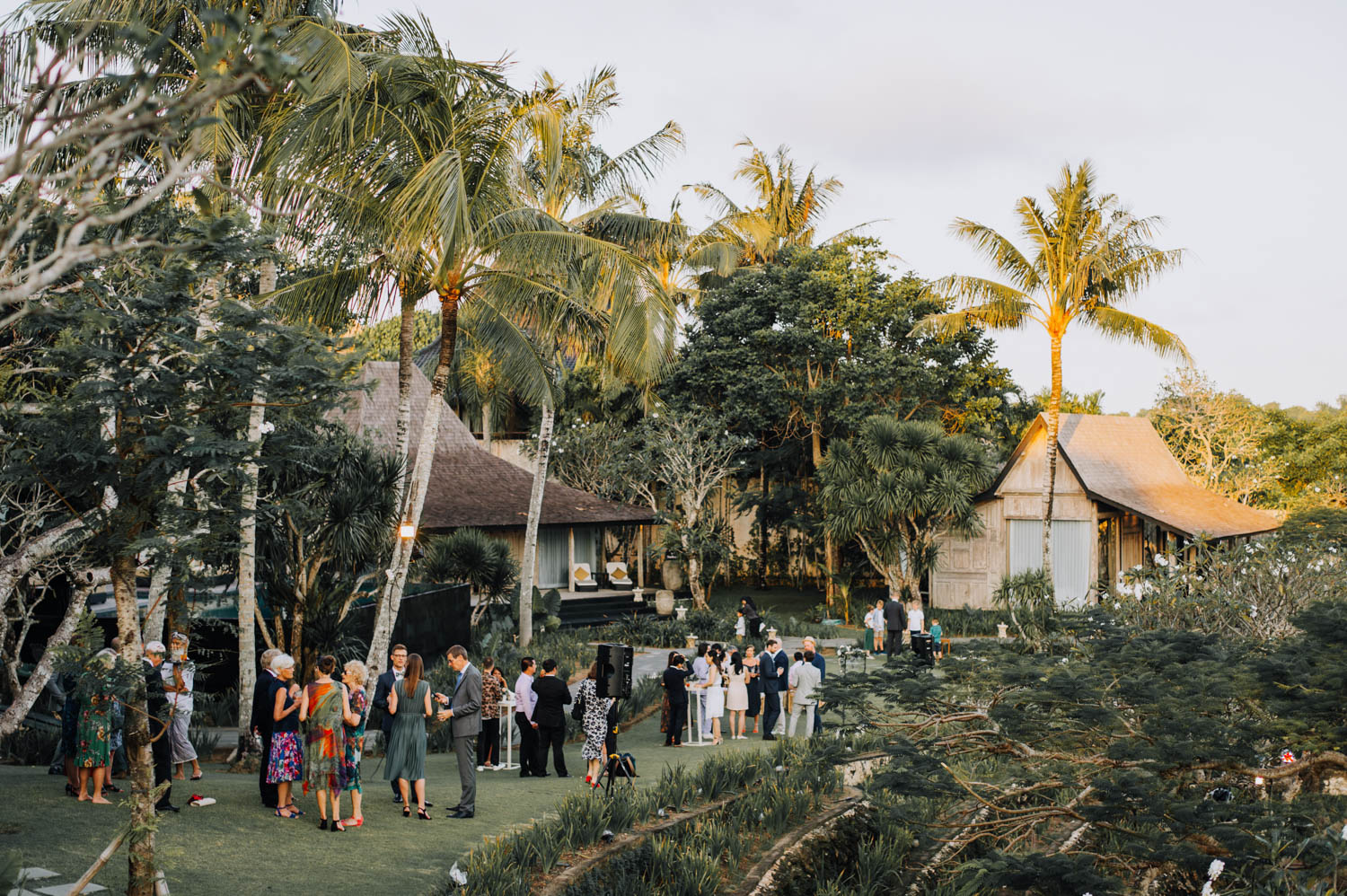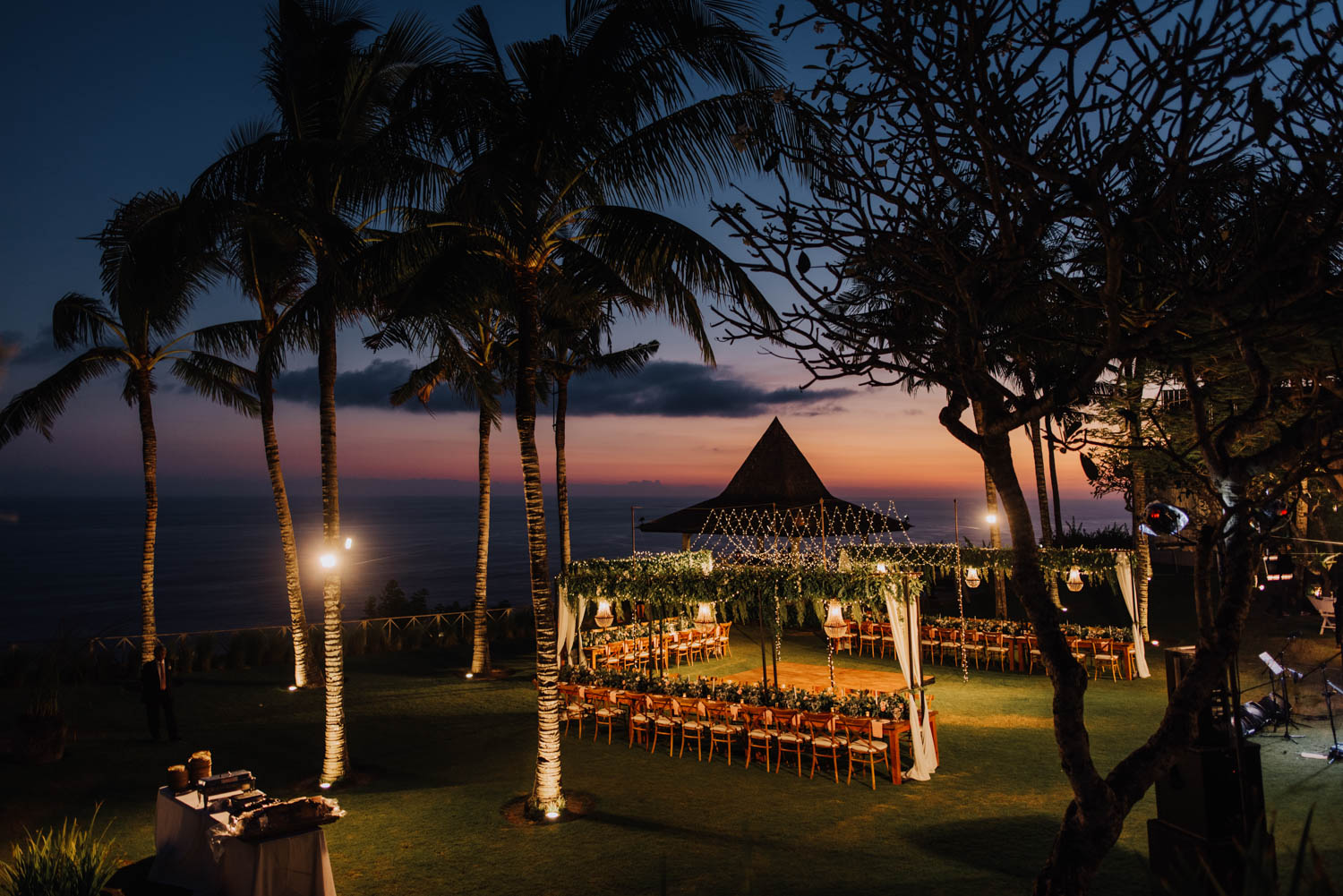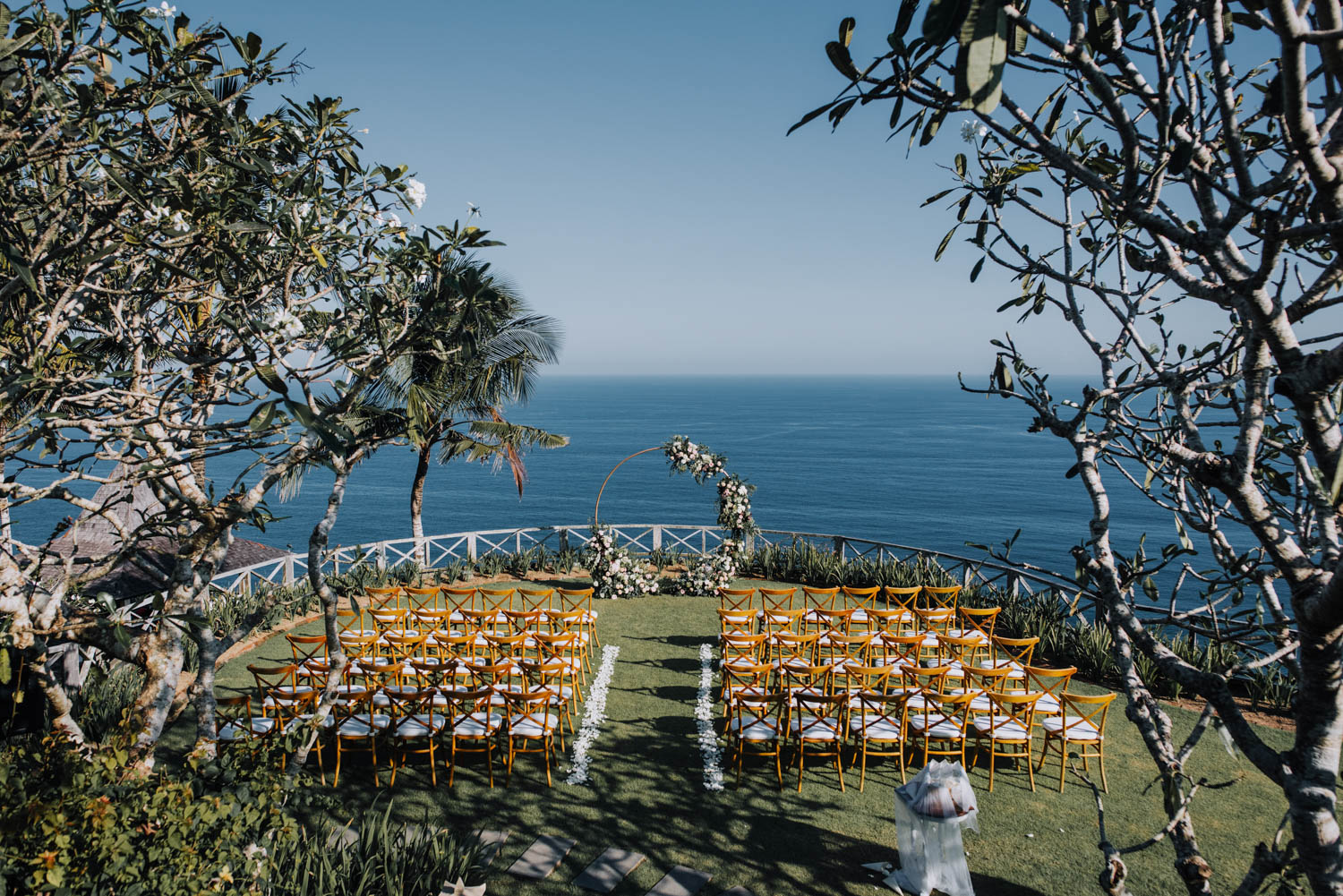 Klick -> Full story wedding at Khanyangan Estate
"Where the river meet the sea" in Balinese its called 'Campuhan'. An aesthetic residence set in the heart of East Bali, designed by architect and environmentalist Linda Garland to merge seamlessly with its spectacular environment. The houses constructed from re-cycled 30- foot long ironwood electrical poles that handcrafted by Sumatra's capenters alongside with Balinese workers making the masterpiece in harmony. Framed by lush rice terraces and pristine ocean and backdropped by sacred Mount Agung, Villa Campuhan is the ideal place to begin a life-long commitment, where such a magical place can fuel a relationship through its long future with memories of grace and beauty.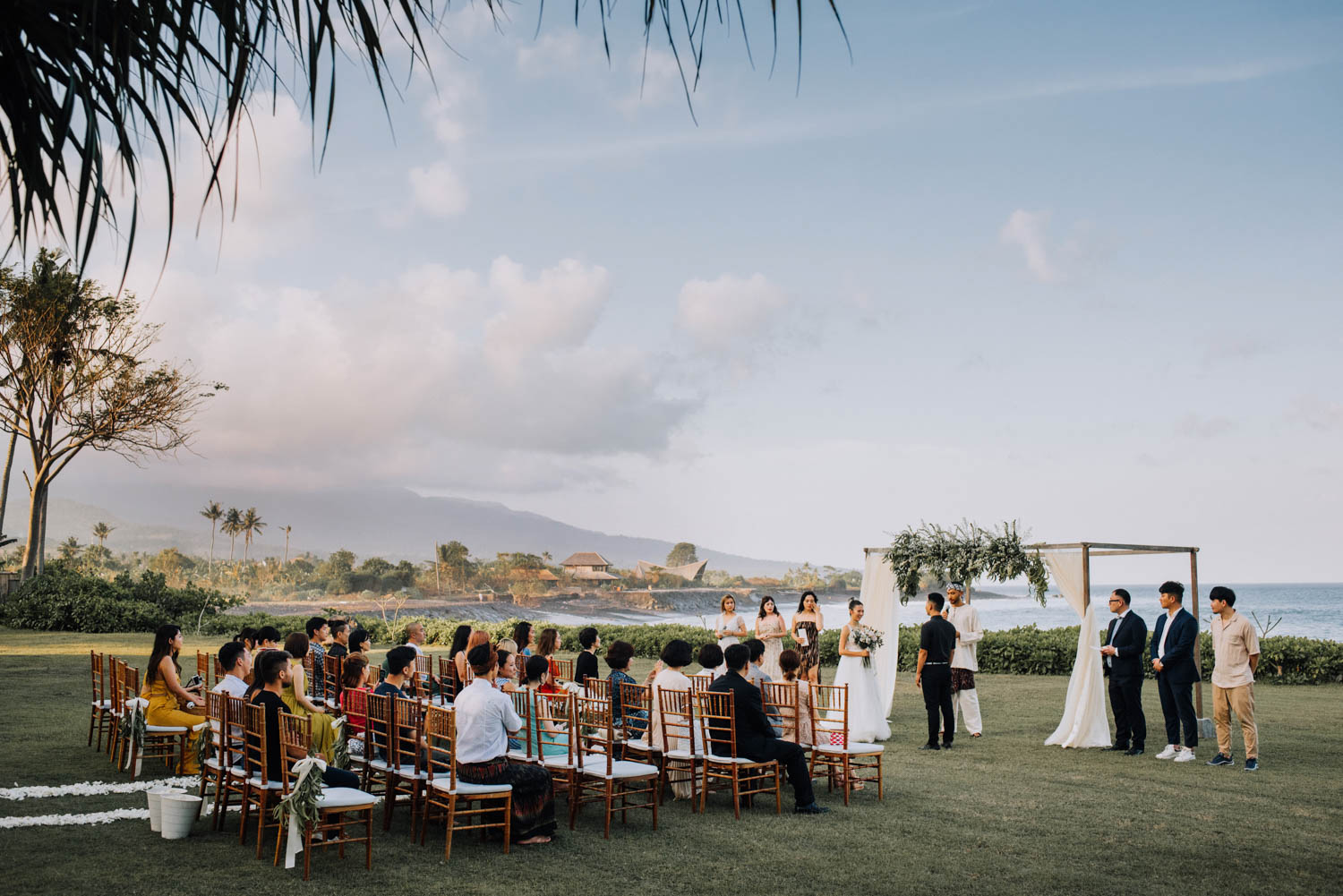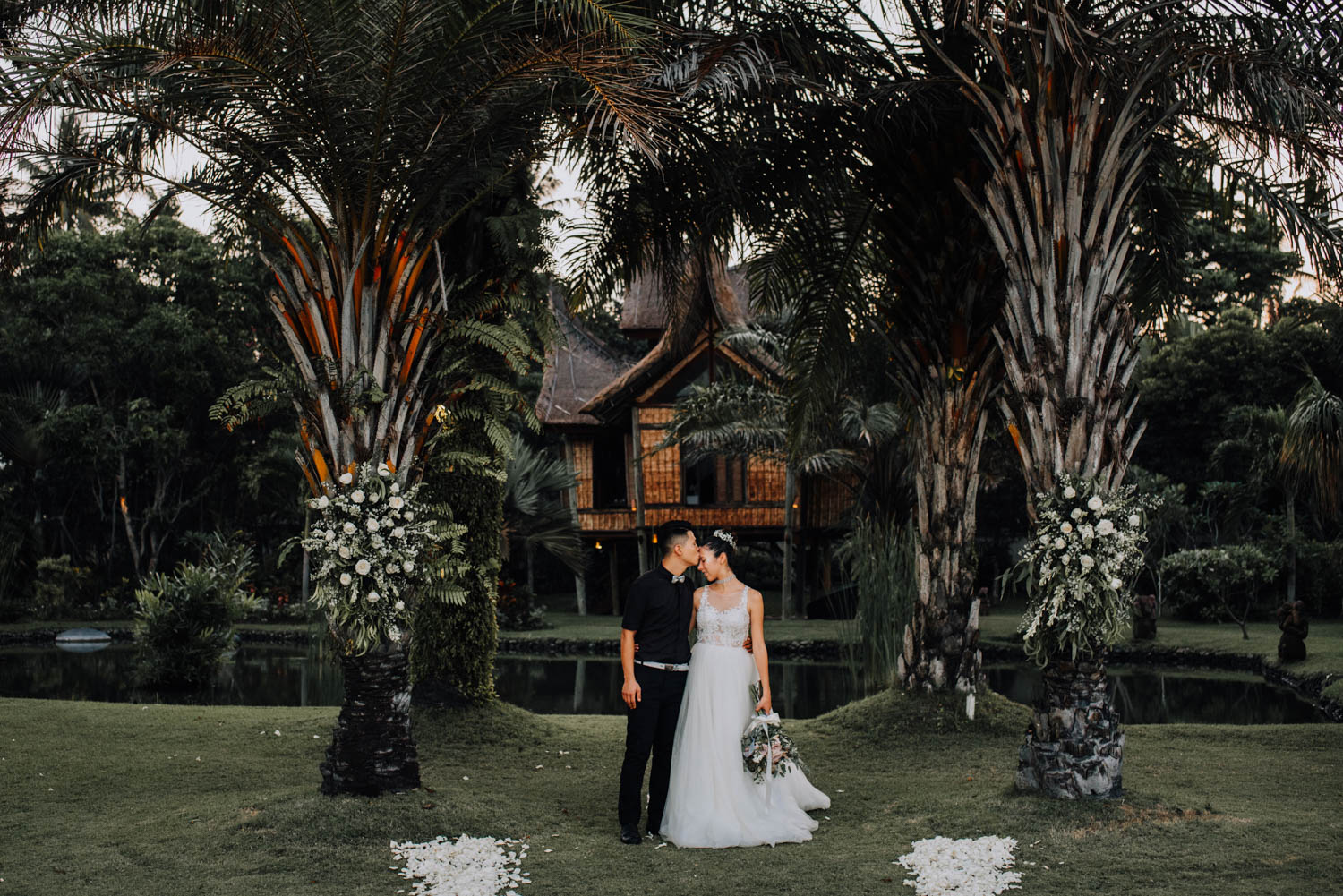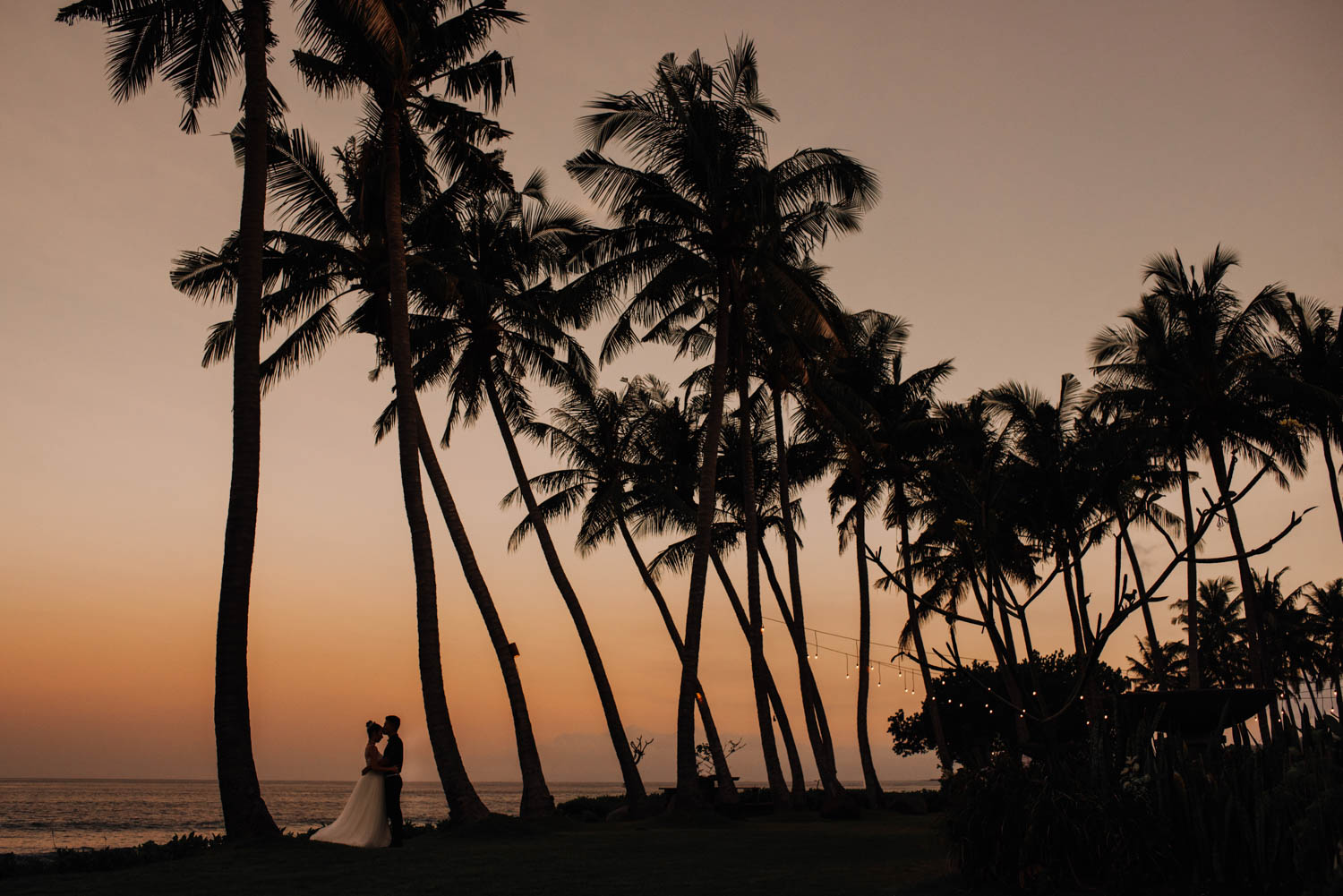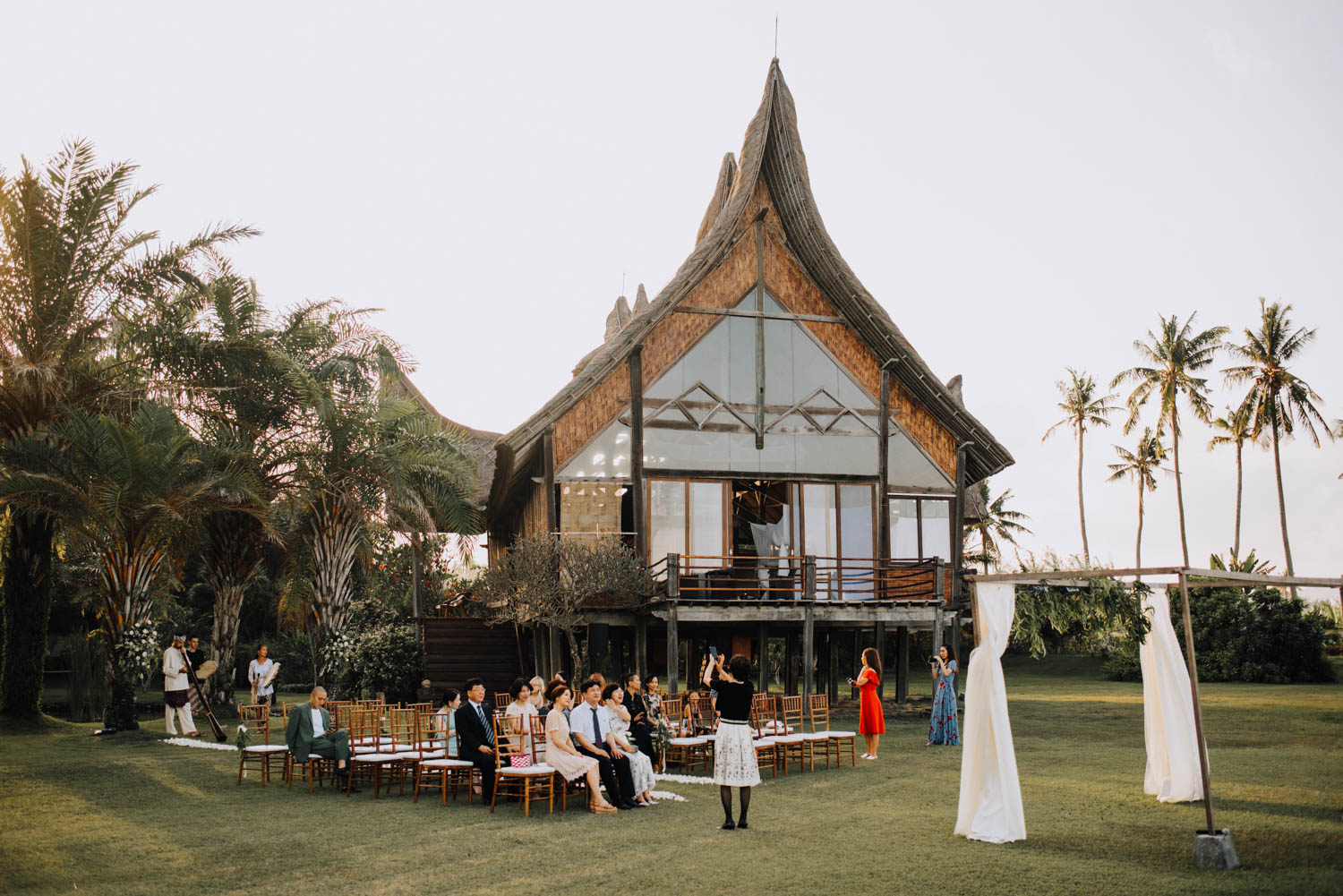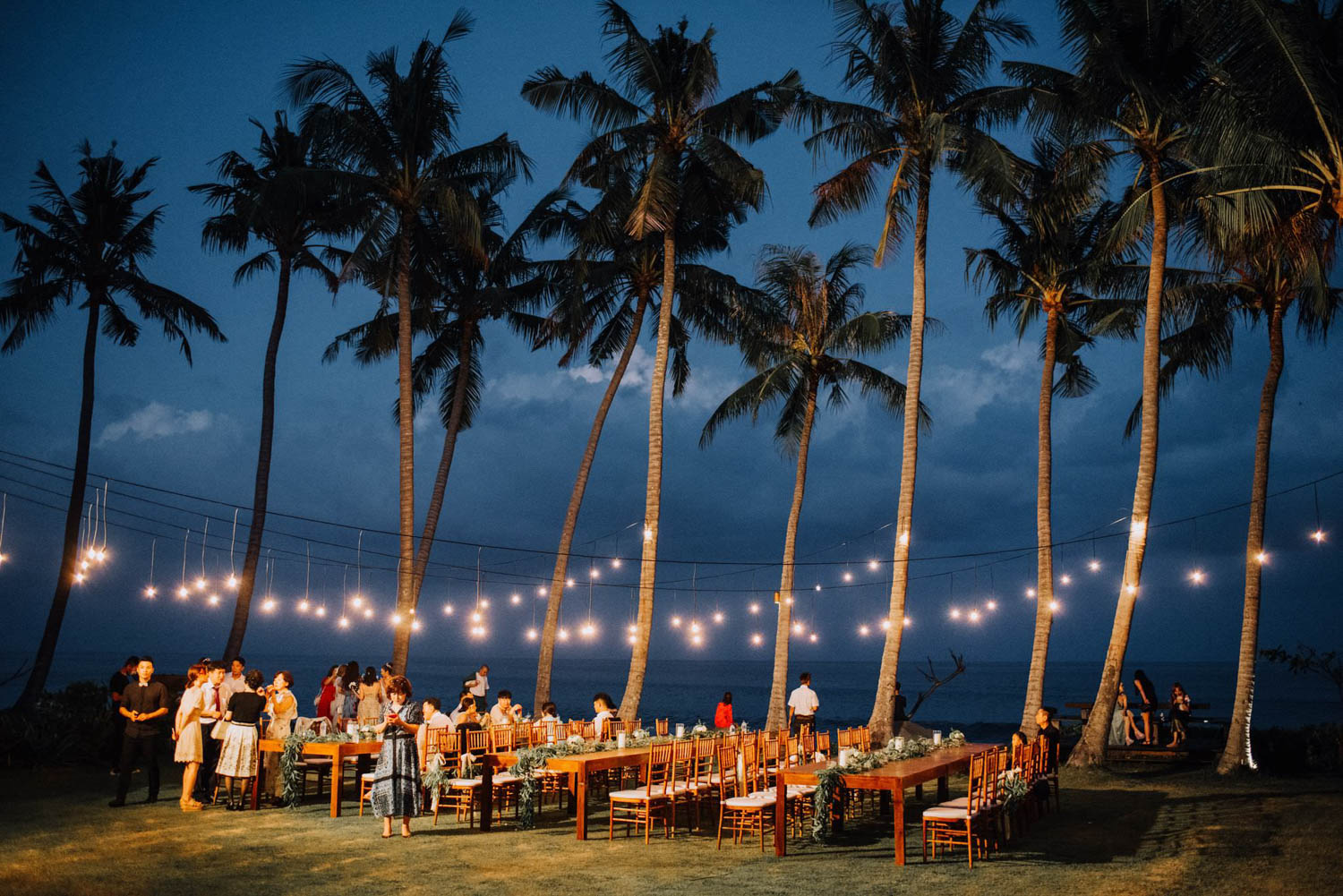 Klick -> Full story wedding at Villa Campuhan
An absolute luxury beachfront villa on Bali's South-western coast, Villa Atas Ombak is in a class of its own. The villa offers five spacious bedroom suites, generous living and entertainment areas, and a large beach-edge swimming pool suited for your celebration event with big number of guest.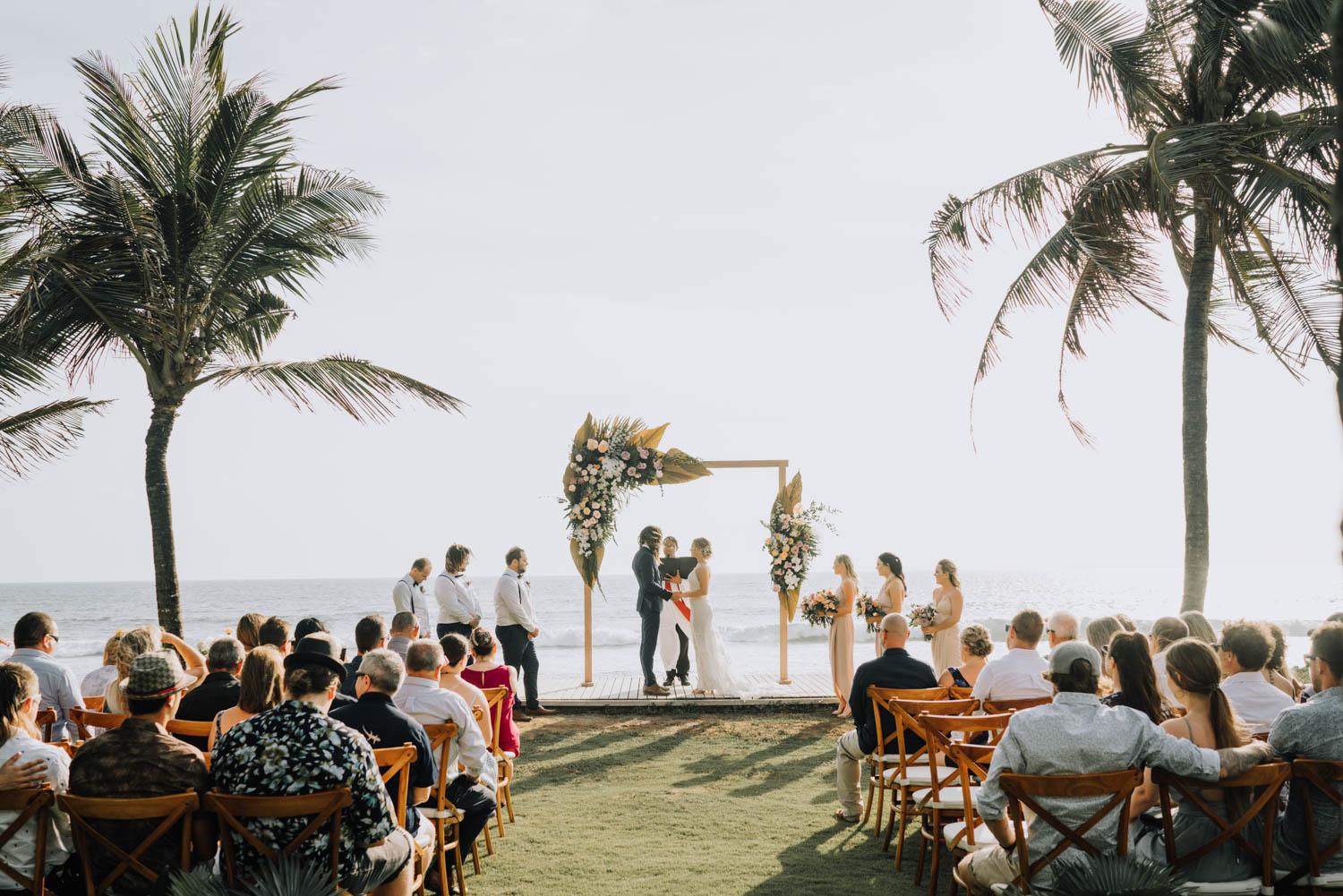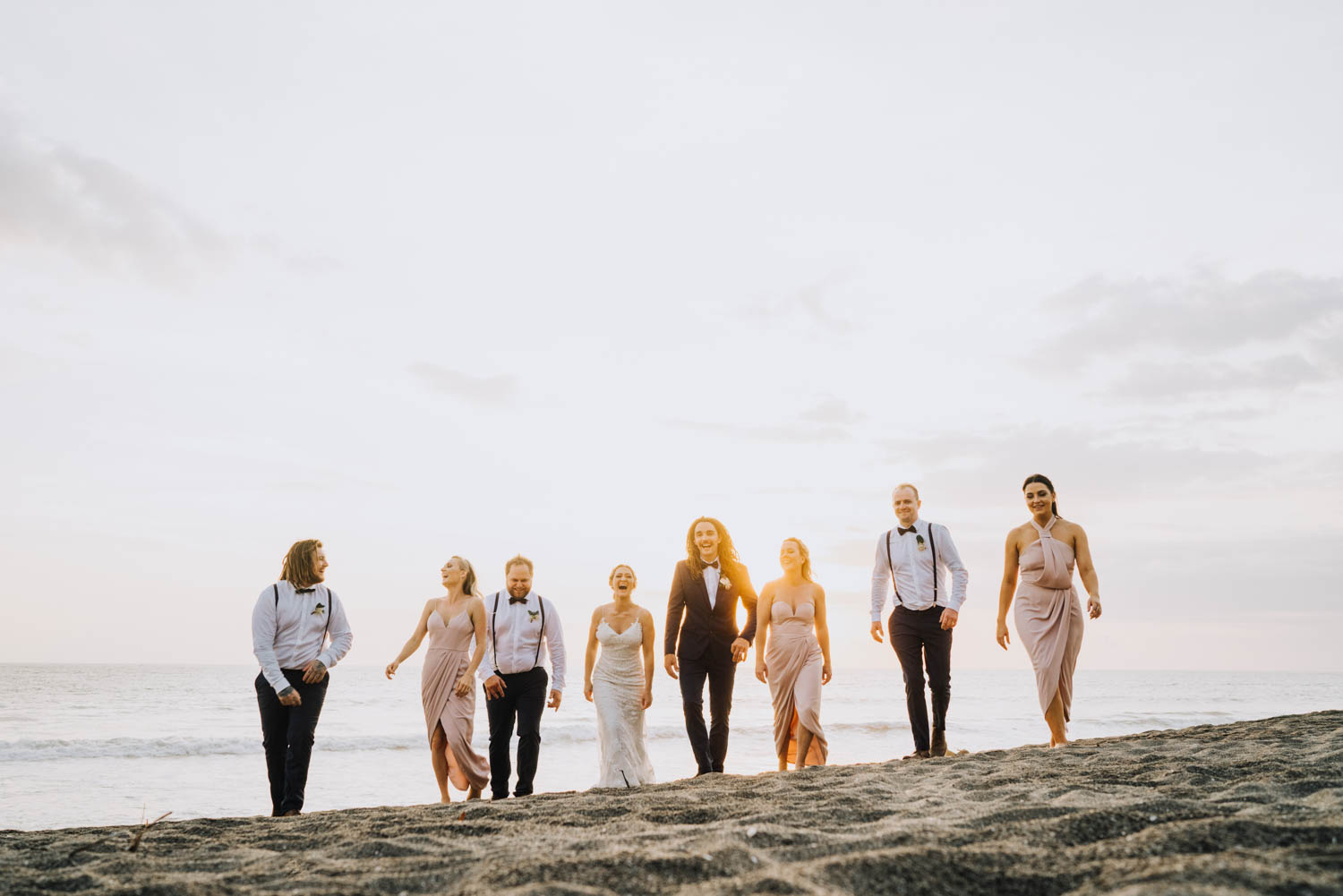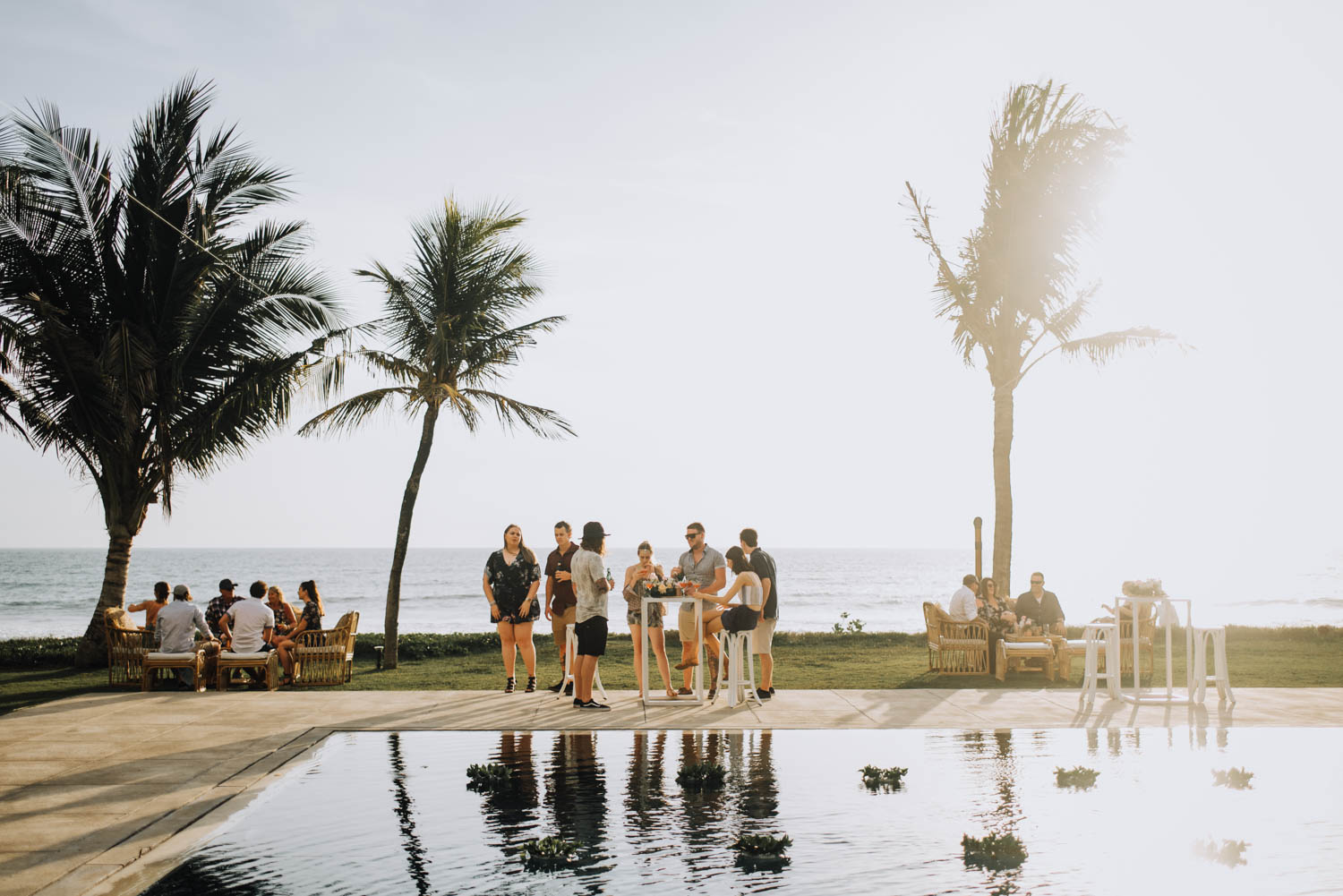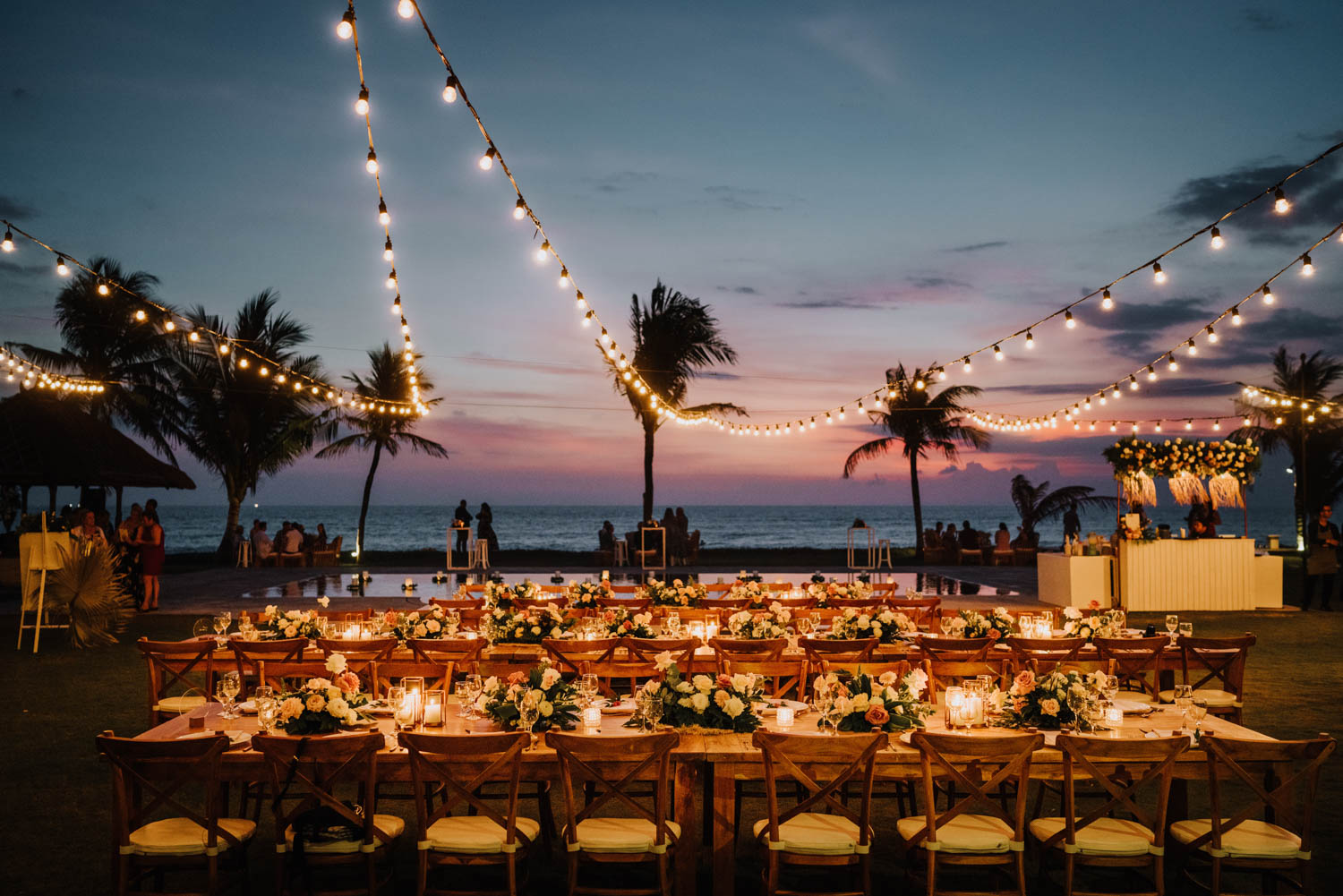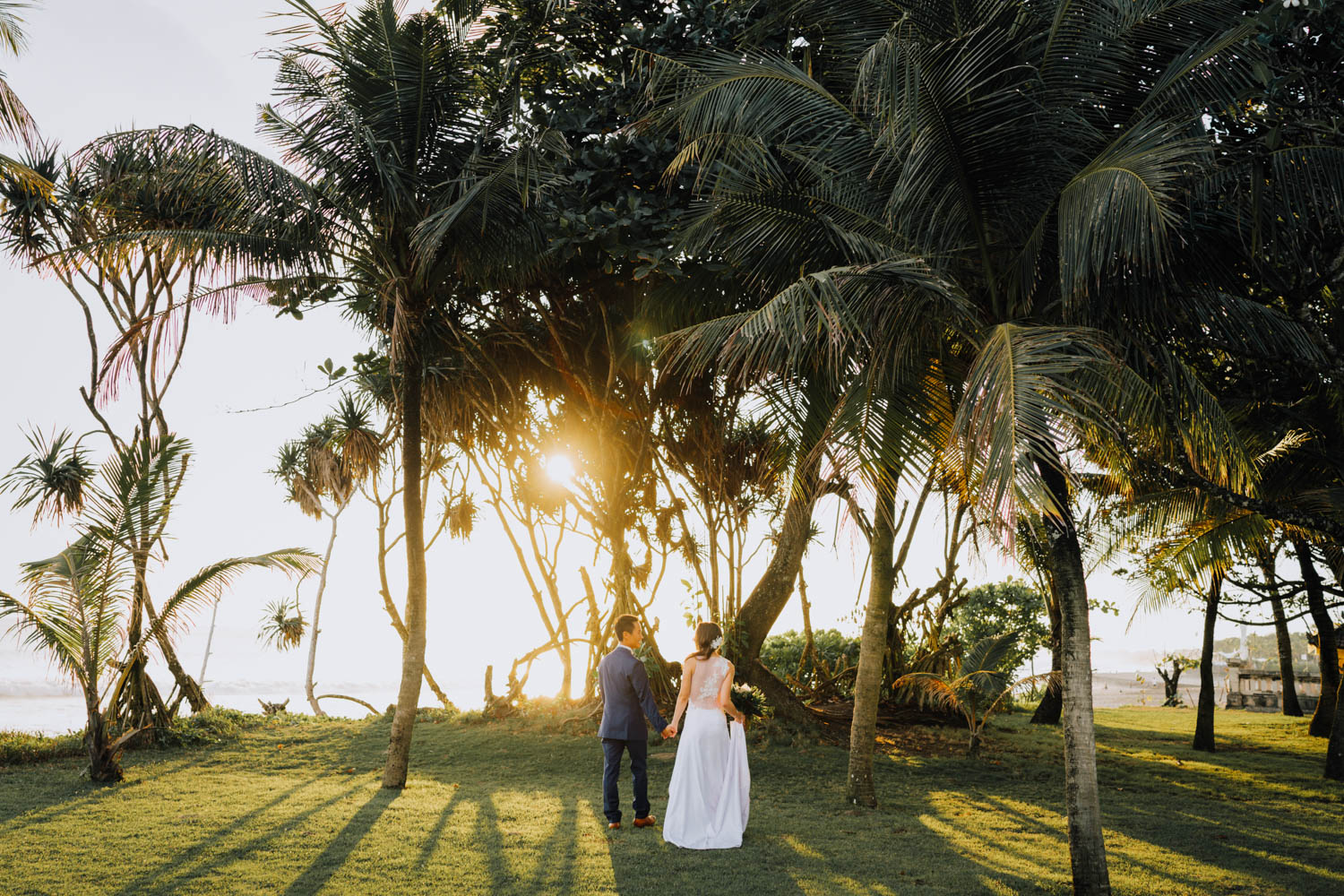 Klick -> Full story wedding at Villa Atas Ombak
The blessing of true love comes along once in a single lifetime. The Royal Pita Maha is where couples can celebrate the beginning of their shared destiny on the spiritually charged island of Bali. The resort offers a choice of romantic settings for an intimate wedding ceremony followed by an elegant reception.
Host your dream wedding in an unforgettable location with the Ayung River  Wedding Venue at The Royal Pita Maha Resort & Spa in Ubud, Bali. Surrounded by the stunning beauty of the Ayung River and lush tropical greenery and Jineng Chapel is an elegant wedding venue elevated over the tranquil beauty of the Ayung River Valley.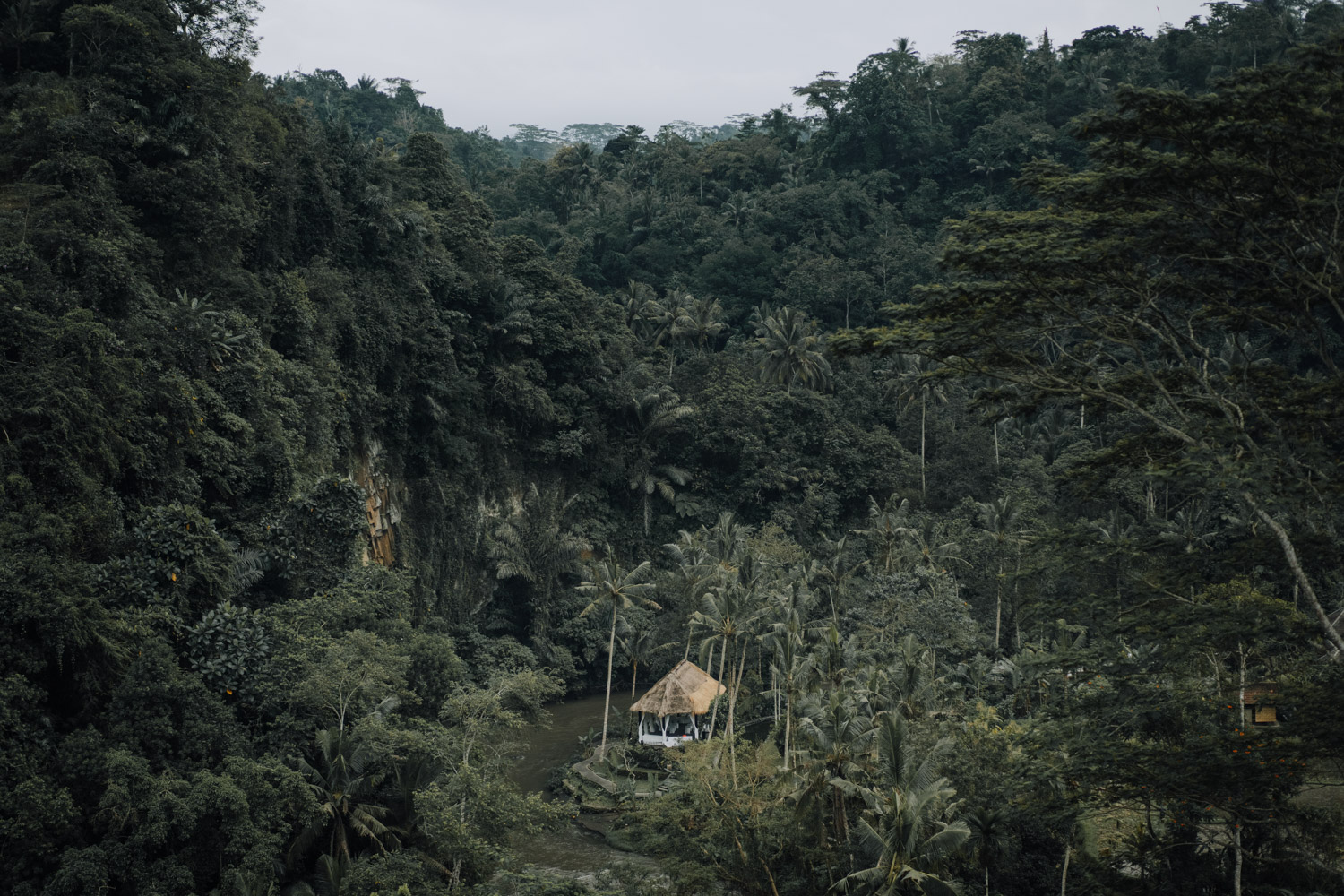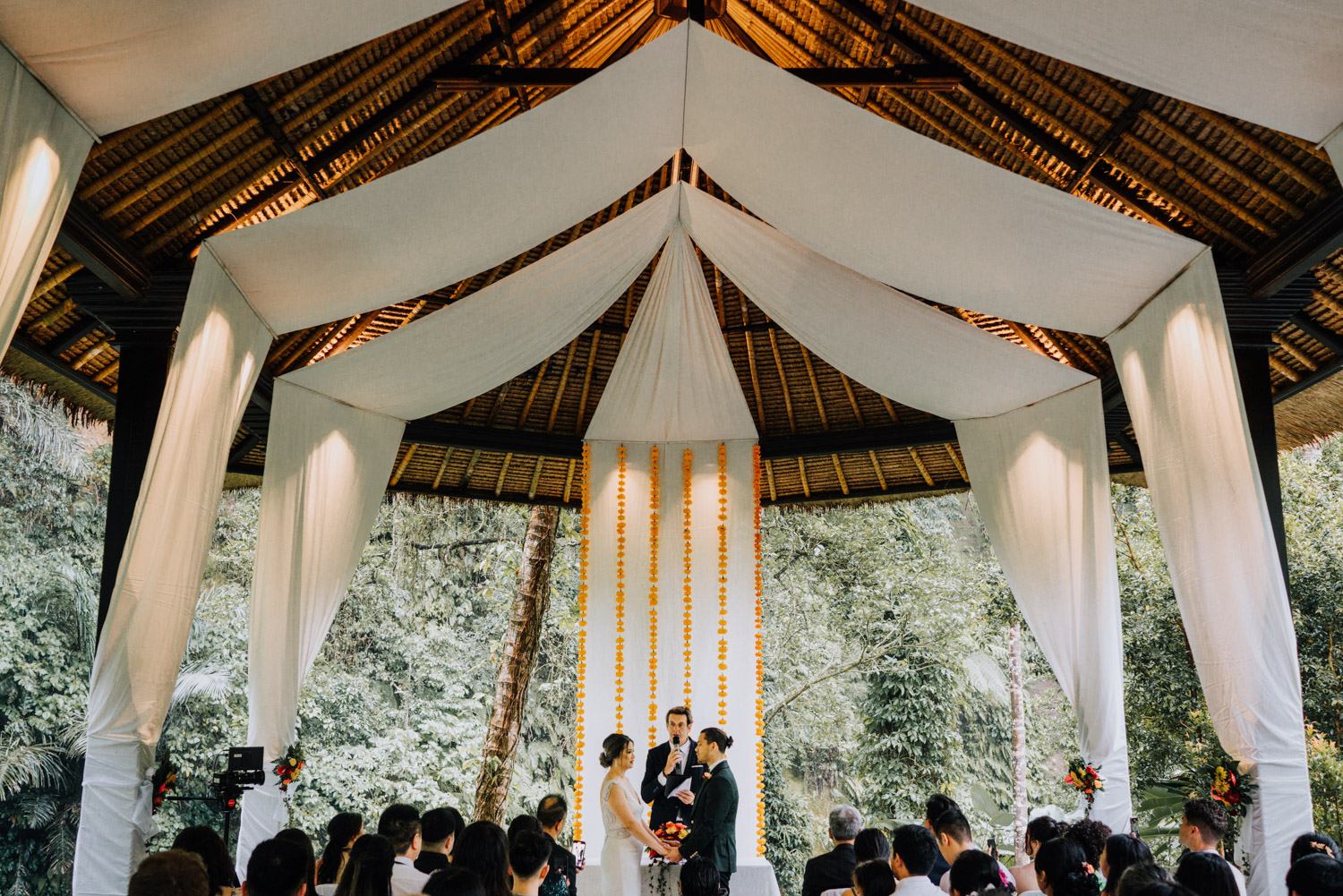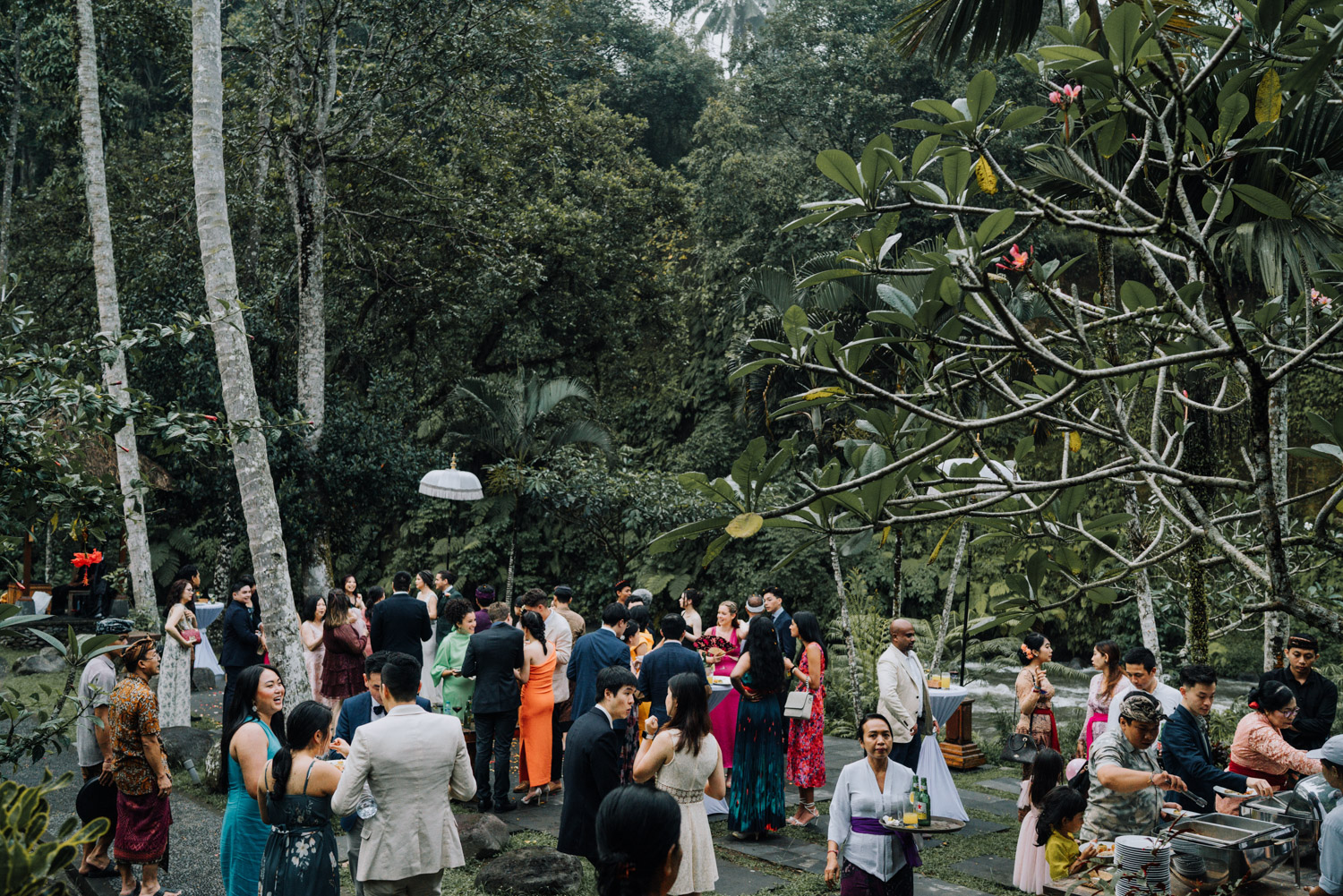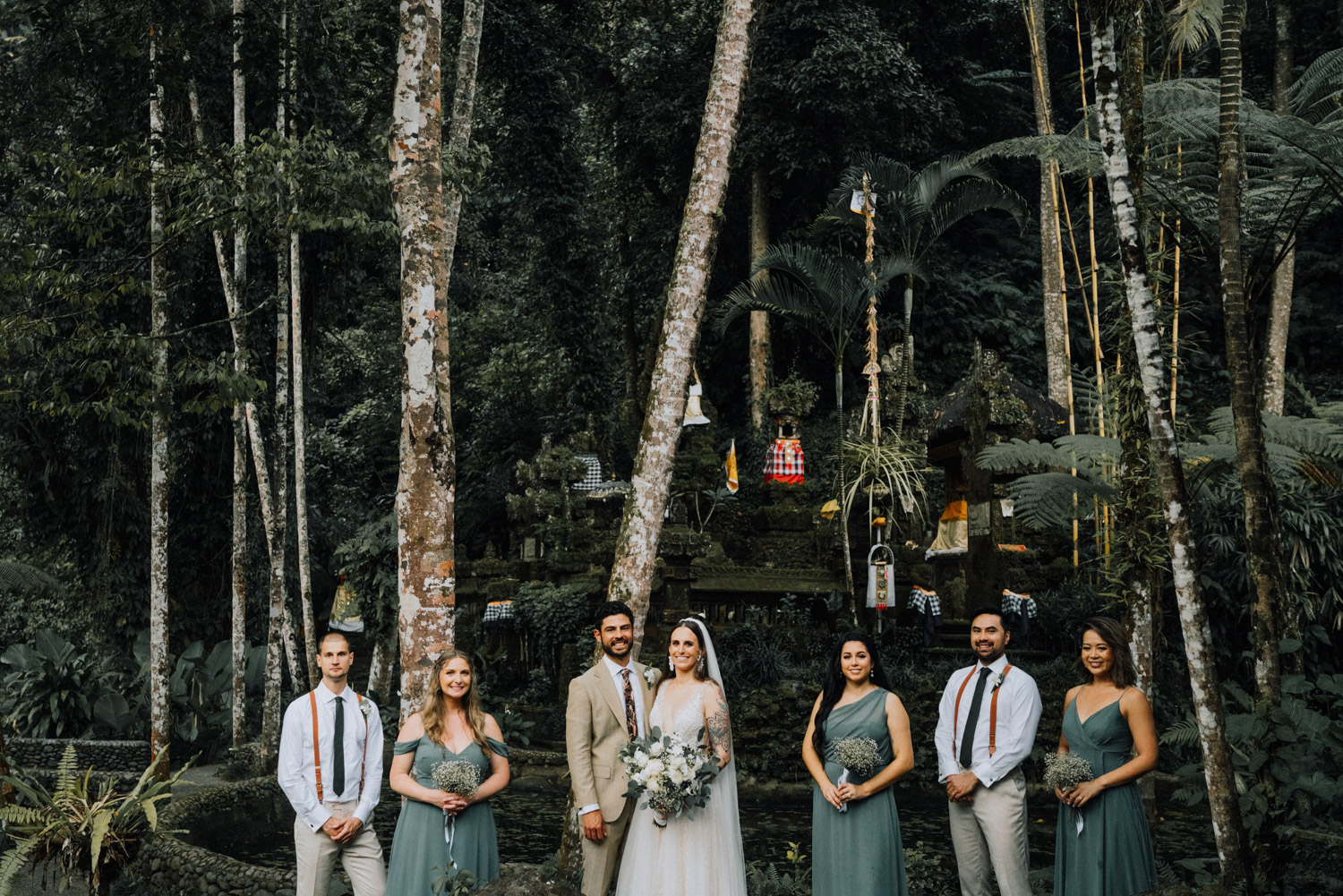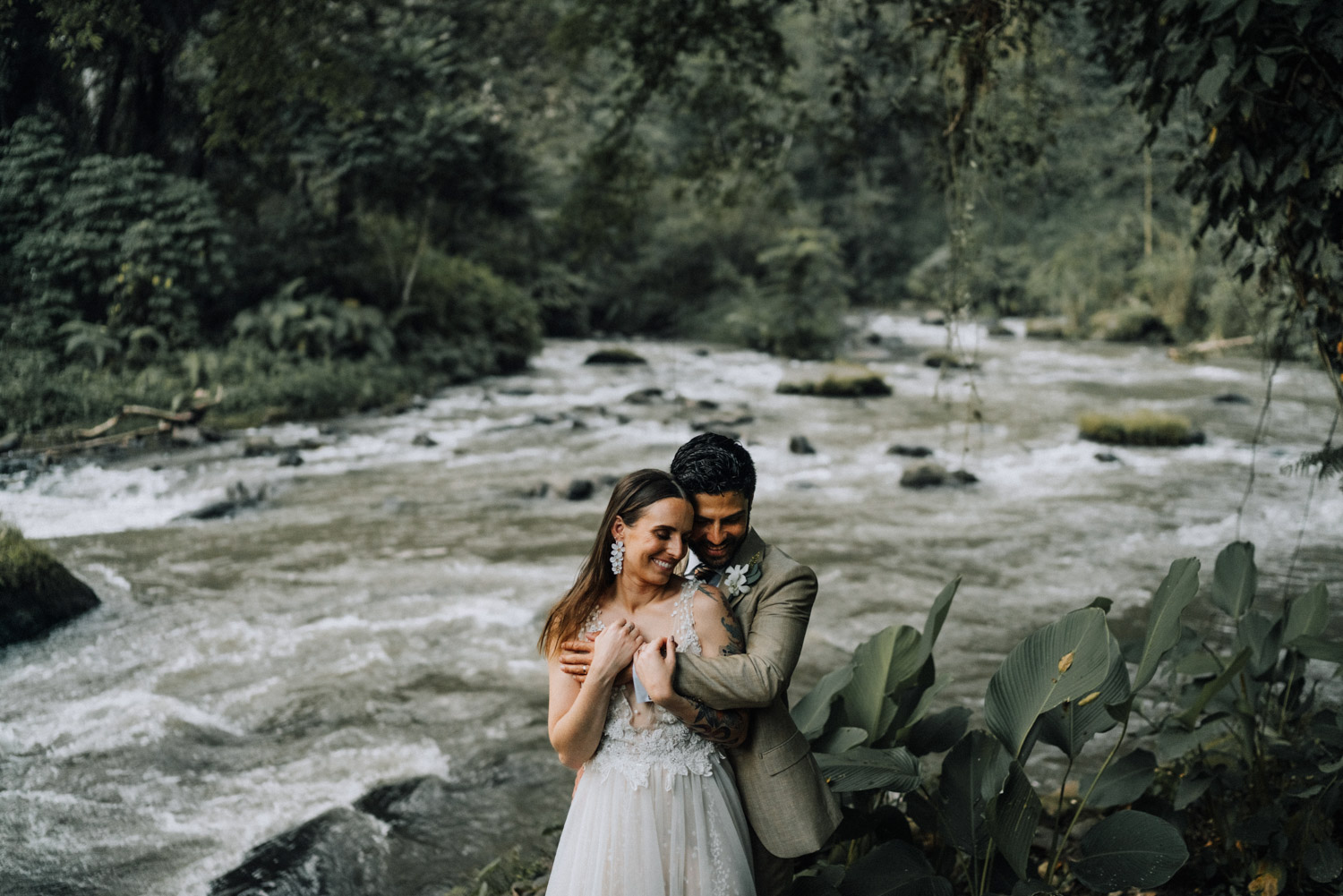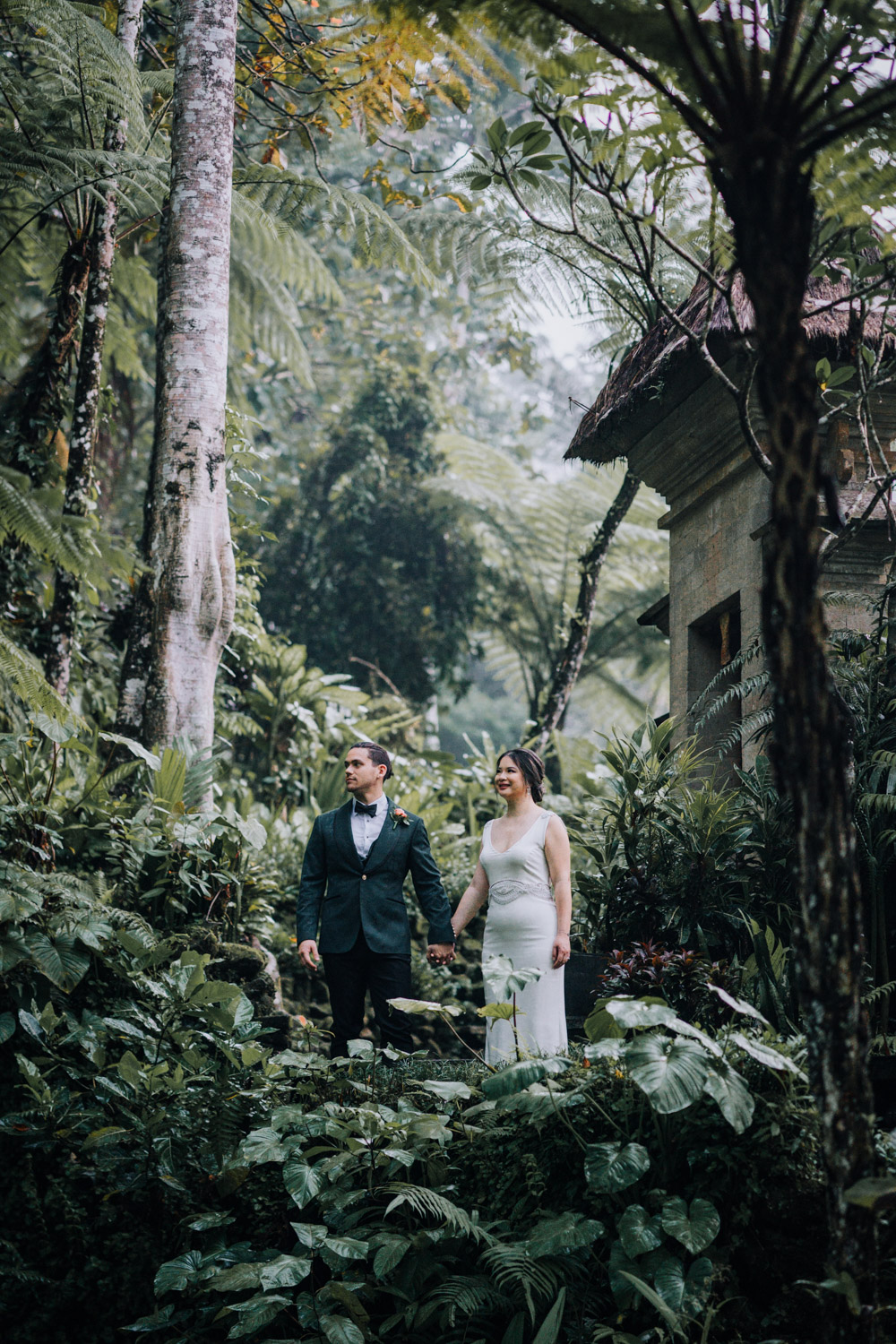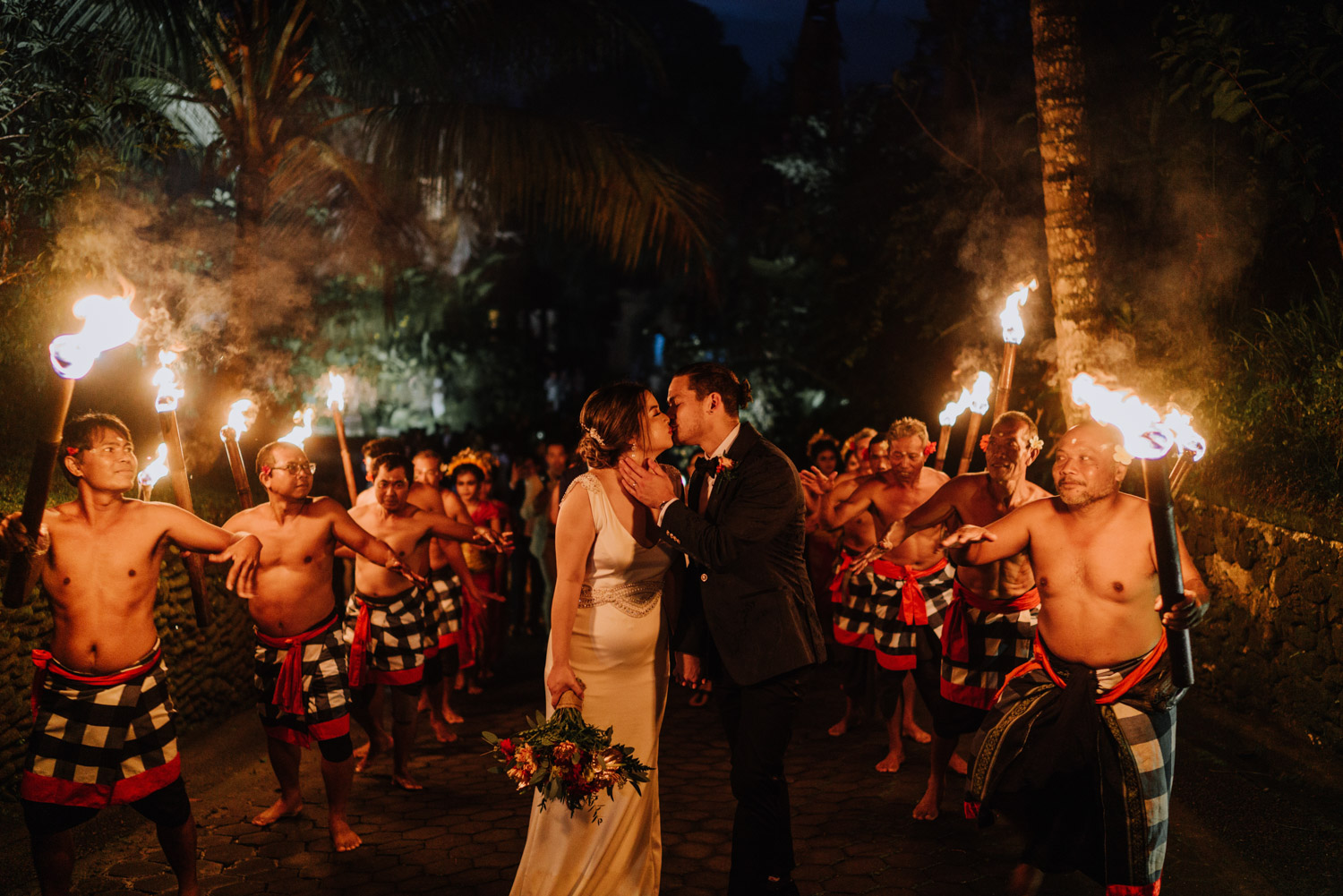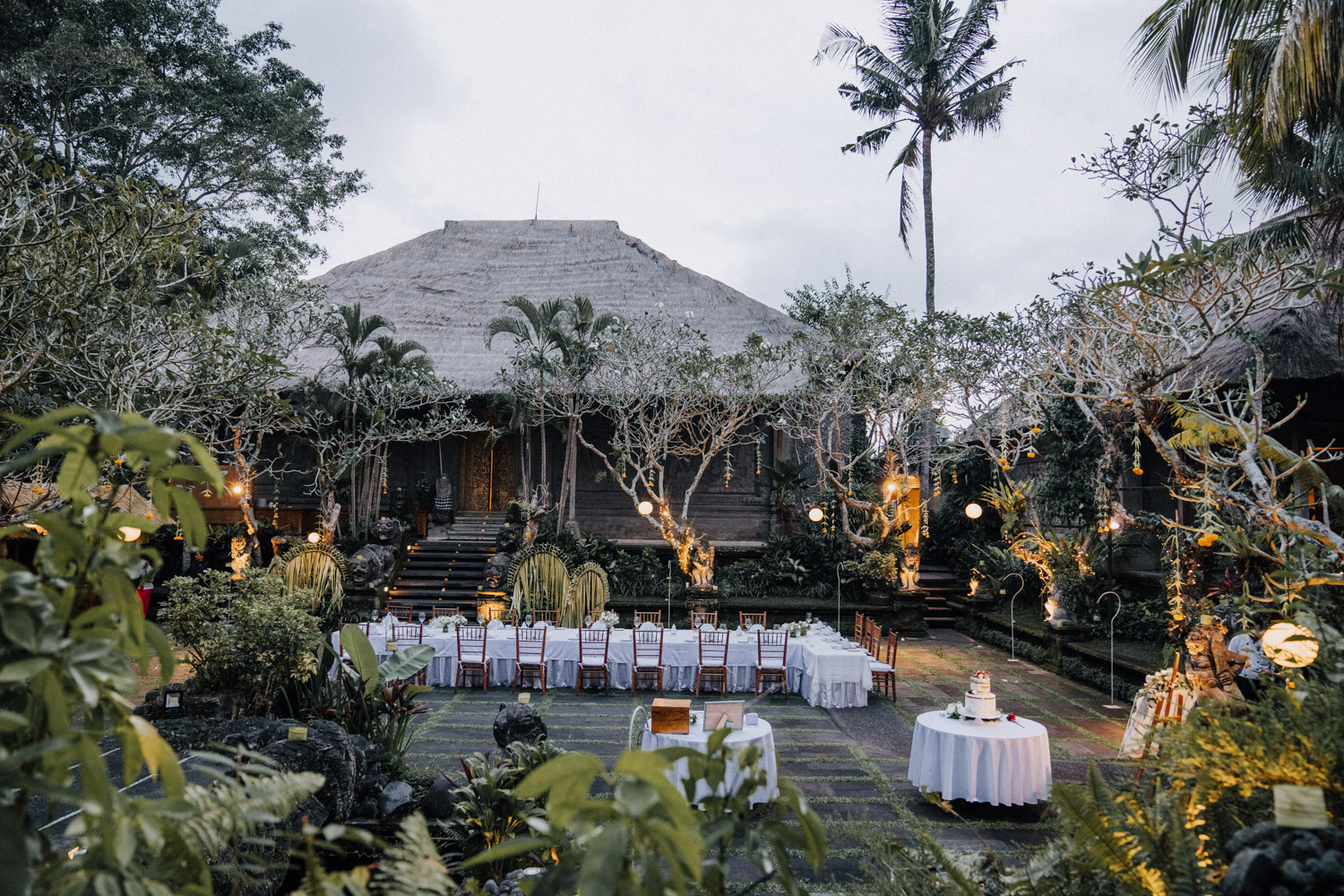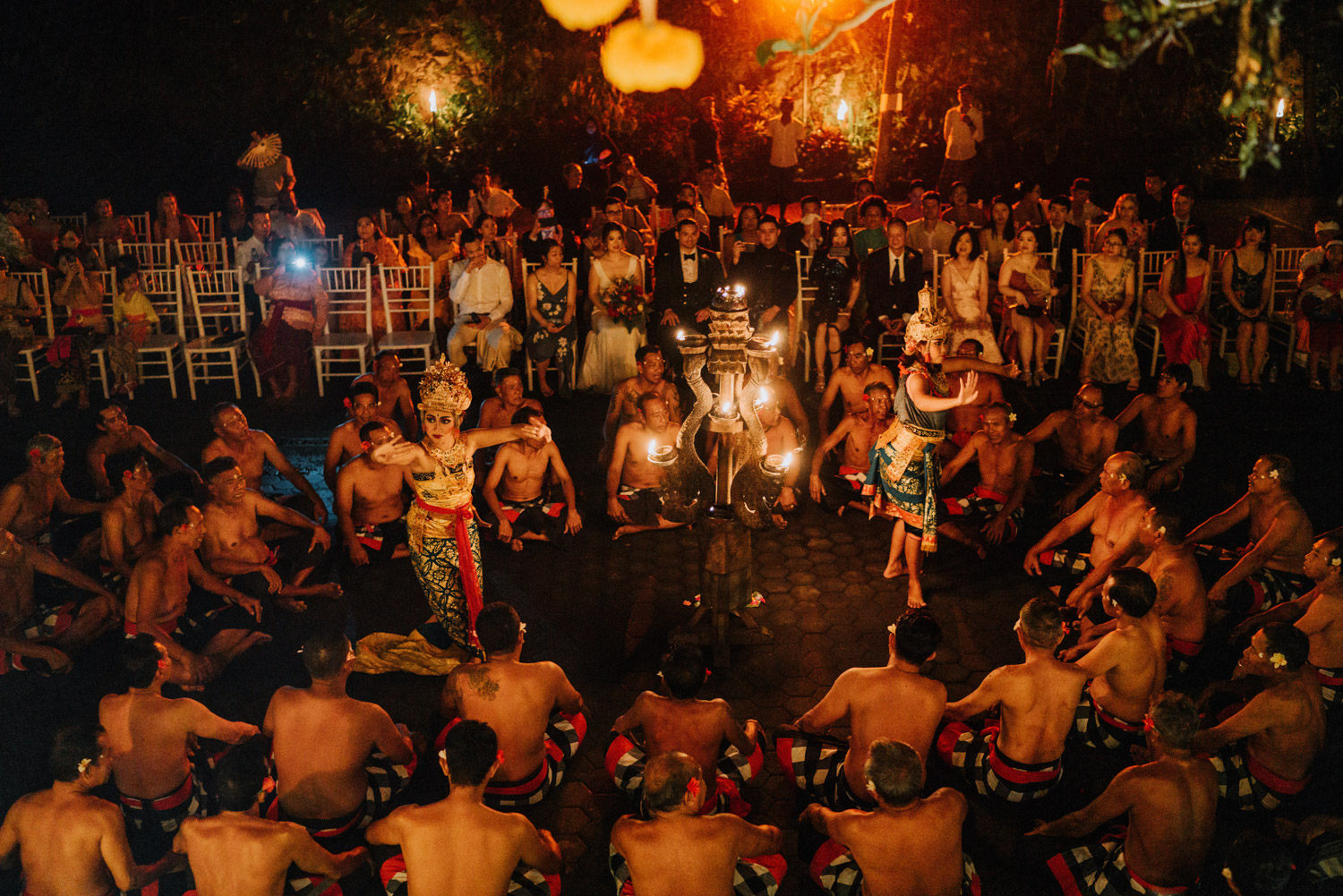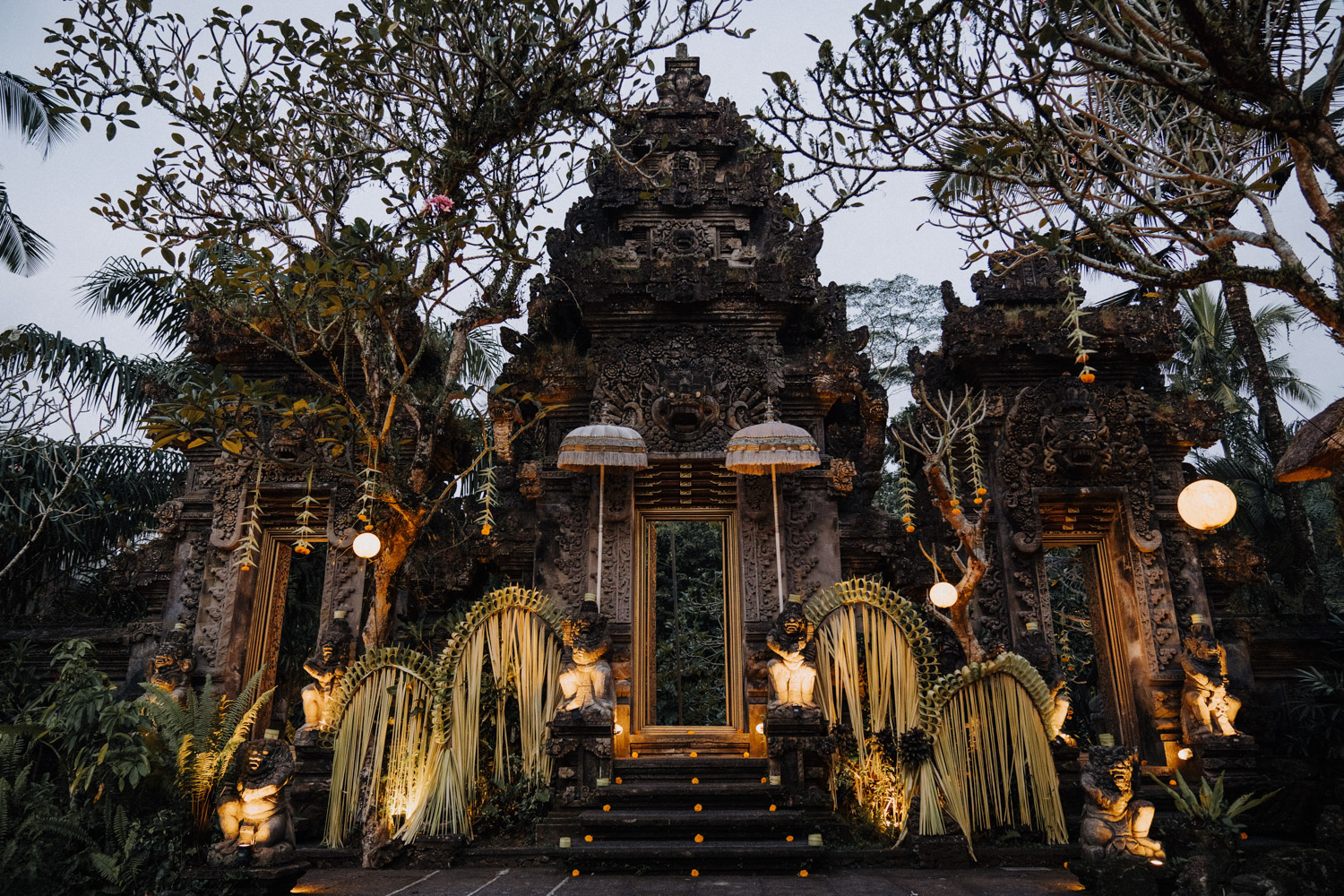 Klick -> Full story wedding at Royal Pita Maha